The Office of the Immigration Services Commissioner (OISC) secured seven convictions for illegal immigration advice last year, according to the regulator's annual report for 2019/20. That represents a drop from 14 convictions the year before.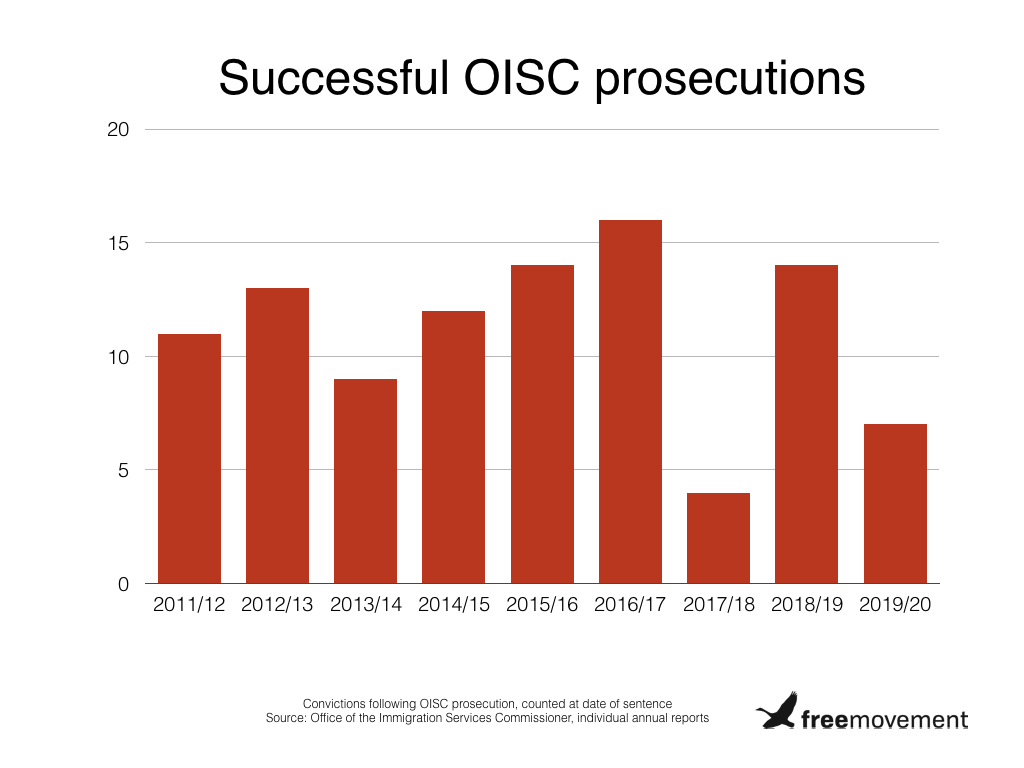 Among the successful seven was a test case against an outfit called DDR Legal Services, which claimed to supervise UK-based immigration advisers from Romania in a bid to get around OISC rules. Immigration Services Commissioner John Tuckett said that the case was "particularly significant", although those convicted have yet to be sentenced pending a proceeds of crime investigation.
Around 1,600 businesses and charities are regulated by the OISC, up by 100 from 2018/19. Much of the increase is accounted for by 56 new organisations applying for registration to advise on the EU Settlement Scheme only, for which there is a simplified process.
The regulator received 227 complaints in 2019/20, resolving 120, while the number of premises audits fell from 350 in 2018/19 to 264. The annual report says the drop in audits is "due to a reduction of case workers during the year and travel restrictions in place due to COVID-19". Mr Tuckett writes that his team has "had to pause some activities" because of the virus, but that "we continue to be able to deliver the majority of our functions".
Premises audits are now being conducted remotely, according to the OISC's latest newsletter, with 46 taking place between 1 April and 30 June 2020. This involves "caseworkers speaking to advisers via e-mail and telephone with advisers sending separately files for review".