In a recent determination, the President of the Upper Tribunal suggested that documents and submissions could be sent electronically to the tribunal in order to facilitate efficient justice:
…parties and their representatives are strongly encouraged to communicate electronically with the Tribunal and, further, to seek confirmation that important communications and/or attachments have been received.
He neglected to provide an email address.
Last week I had to first of all find the fax numbers for a tribunal hearing centre and relevant Home Office Presenting Officer Unit, then find a working fax machine in the labyrinthine Garden Court Chambers interior, work out how it worked (dial 9 first, I eventually remembered) and then stand over the damn thing waiting for the sent receipts while it chuntered away for several minutes. The fax machine was huge and apparently steam powered – it seemed literally to be a relic from the 1980s.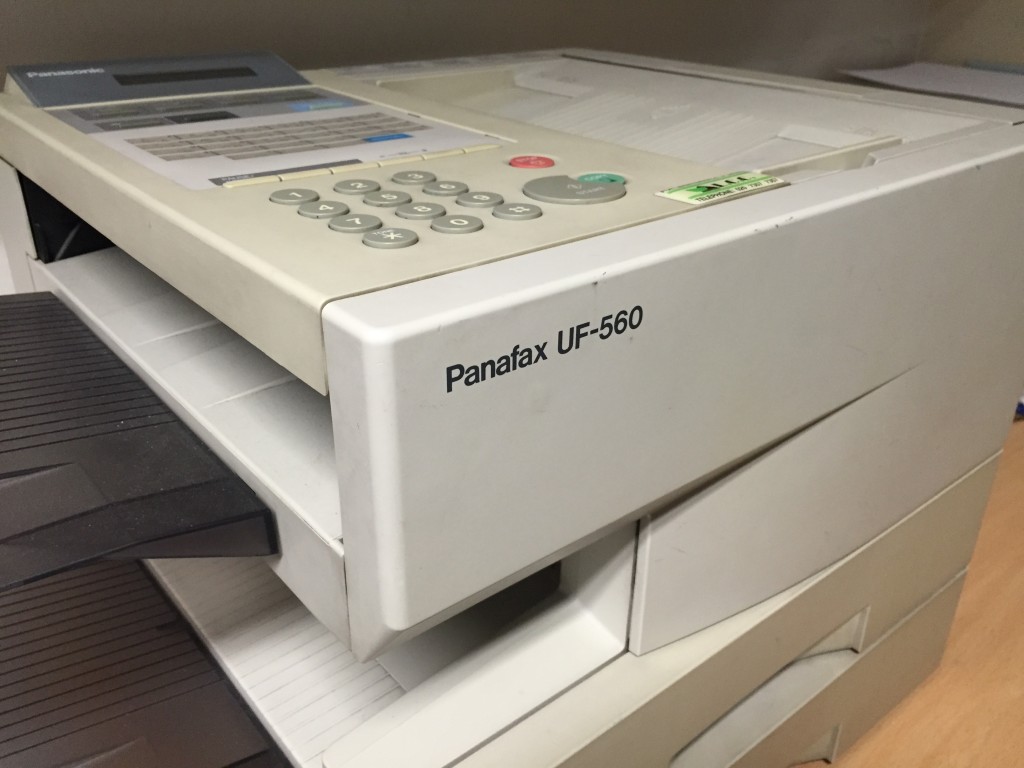 I know, I know, don't all cry for me at once.
But salt was rubbed in my (admittedly rather superficial) wounds when I overheard colleagues talking about having emailed a skeleton argument to a judge at Gloucester House. Gloucester House was recently vacated by the immigration tribunal and taken over by the family courts, and it is galling that it is certainly not a technological barrier that prevents email of documents to the immigration tribunal.
This isn't the only communication problem with the immigration tribunal. Fax numbers for hearing centres are top secret and it is simply impossible for litigants in person to find information on the tribunal's various websites about how to lodge applications for judicial review. Not here, which is where searches first take you. Nor here, which is where you might expect it if you were in the know. Nor here, which is jargon-laden actual page about judicial review applications in the Upper Tribunal, where it just says applications should be "sent" without any explanation of the lodging in person process. Nor here, on the "FAQ" page, which seems unduly keen on the idea of withdrawing an application but gives no guidance on making one in the first place. There is nothing to be found at all about urgent injunction applications as far as I can see and certainly no equivalent to the helpful High Court guide from 2013. Basically, nothing other than the quality of signage at Field House has improved since I first posted on this issue in December 2013, over a year ago.
One cannot but suspect that this is all because the tribunal would rather that litigants in person did not exist. Other courts and tribunals are trying to make justice more accessible because of legal aid cuts. Not so the immigration tribunal.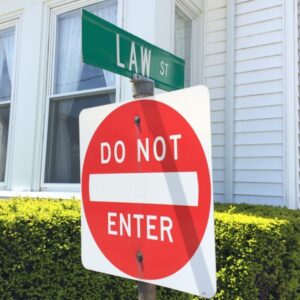 A similar refusal to accept modern times exists with electronic evidence of various sorts. One would have thought that the tribunal in which many appellants need to give evidence from overseas and many abused children have to give evidence would be a leader in adopting cost efficient and simple video link evidence by Skype or by other means. Not so. Despite judicial approval of such evidence where justified, judges and tribunal staff look like rabbits in headlights if live video link evidence is suggested, or even if a request is made for the tribunal to view Youtube videos or DVDs. The immigration tribunal seems uniquely stuck in the stone age.
All that said, modern video link evidence is used where it is not wanted and not strictly necessary, in immigration bail hearings. There, it serves to place a real human being at additional remove when that person is often just down the road, making it far easier on an emotional level not to engage with his or her suffering in detention. Where the Home Office wants modern technology used there is no barrier, it seems.