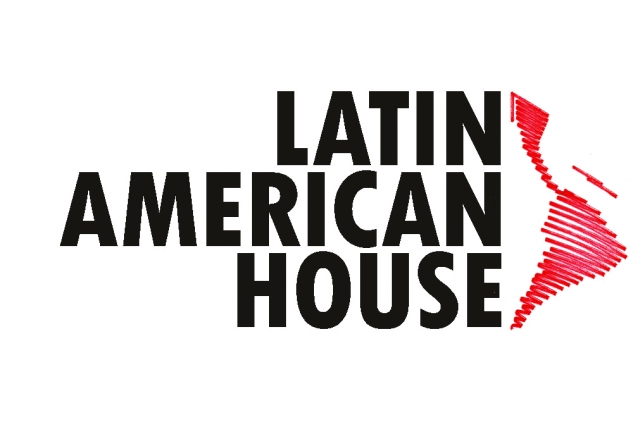 REVIEW AND DEVELOPMENT OF LATIN AMERICAN HOUSE LEGAL AND SOCIAL WELFARE ADVICE SERVICES
CONSULTANCY SERVICES INVITATION TO TENDER
Purpose
Latin American House (LAH) wishes to procure consultancy services to help us to improve and increase the provision of our legal and social welfare advice services.
Background
LAH was established in 1983. We work for the integration, social inclusion and well-being of Latin American and other Spanish and Portuguese-speaking migrants in London, as well as communities in our local neighbourhood. Our aims are to improve the life of Latin Americans, to provide a local Community Centre and to promote the rich diversity of Latin American cultures.
More details about LAH are available from our website on www.casalatina.org.uk.
The Legal and Social Advice Service (LESAS), which is the Legal Department of LAH, currently consists of one immigration solicitor regulated by the SRA whose post is funded by Trust for London, one OISC Level 1 (limited to EU settlement scheme) advisor whose post is funded by the Home Office and one Welfare Benefits and Employment Law Caseworker whose post is funded by the National Lottery.
LAH provides a range of services including specialist advice and information, children and adult education and cultural activities and events. Our charitable work focuses on providing accessible, efficient and practical support to disadvantaged Latin Americans and other vulnerable communities in Greater London and beyond. 
Description
This is an exciting opportunity to work with a well-established charity which is growing and expanding its services. 
Working closely with the trustees, the director and a team of committed staff, the consultant or consultants will develop a strategic plan to address the continuity and expansion of our legal services for the next three years. Successful performance of this task could lead to an employee position as LESAS coordinator (dependent on funding).
Deliverables
To develop and partly implement a three year "Strategic Plan" to help us to improve our legal services, give them continuity and expand the provision of our advice to support our beneficiaries and the organisation's sustainability. It is envisaged that the plan will include:
Fundraising and other sources of income strategy 
Partnerships development strategy
Registration with OISC or alternatives 
Staff recruitment strategy
Pro-bono and volunteers strategy
Areas of work strategy
(a) Funding and other sources of income
Identity funders, develop proposals and contribute to secure funding from a diverse range of donors.
Identify other sources of income including opportunities for charging for our services and/or obtaining a Legal Aid contract.
(b) Relationships
Develop a strategy to build and develop partnerships and relationships with other organisations and identify the organisations we could partner with.
(c) Registration with OISC or alternatives
Consider registration of LAH with the Office of the Immigration Service Commissioner (OISC) and perform the registration.
 Alternatively, or in addition to the registration with OISC, to explore LAH operating as a Not an SRA regulated practice.
(d) Staff Recruitment Strategy
Develop a strategy to assist us to recruit paid staff for the provision of our services.
(e) Pro-bono and volunteer strategy
Develop and begin to implement a strategy to assist us to recruit volunteers to help us with the provision of our services as well as to prepare policies and procedures to help us to manage volunteers effectively.
(f) Areas of work Strategy
Identify those areas of law in which we should be providing advice. 
Timelines
Short Term:
Within the first four weeks of the consultancy to prepare and to present the Strategic Plan.
Long Term;
Immediately after the Strategic Plan has been approved start dealing with its implementation with priorities as directed by the LESAS working group.
Experience, Skills and Qualifications
The following are the essential and desirable demonstrable experience, skills and qualifications we are looking to see from bidders. 
Experience
Essential
Proven experience preparing and implementing strategic plan(s) for legal departments of charities.  Candidates will need to provide samples of work provided and references.
Desirable
At least three years experience in managing and supervising advisers, working with vulnerable communities in London either in the charity sector or in a CAB or similar.
Experience applying for Office of the Immigration Service Commissioner (OISC) registration and knowledge of OISC Regulations.
Basic knowledge of Solicitor Regulation Authority (SRA) Standards and Regulations including those for Not SRA-regulated practices. 
Experience identifying funders and securing grants.
Knowledge of provision of legal services offering legal aid and applications for legal aid contracts. 
Experience building and developing partnerships and relationships with other organisations as well as attracting, recruiting and coordinating pro-bono volunteers.
Knowledge of the challenges faced by the Latin American communities in the UK.
Experience and familiarity with immigration advice as a caseworker.
Knowledge of Advice Pro.
Skills
Essential
Excellent communication, interpersonal and organisational skills.
Ability to prioritise work.
Desirable
Bilingual English-Spanish speaker with advanced Spanish language skills.
Qualifications
Essential
An academic or vocational qualification in Advice or Law.
Desirable
Solicitor in England and Wales regulated by the SRA or OISC Level 2 or above.
Practical experience depending on the length and on which areas can compensate for lack of qualifications.
Commission management
LESAS Working Group will be responsible for managing the commission. 
Application
Please send your CV and your response that can include an outline method statement (no more than 800 words) with how you suggest the Deliverables can be achieved as well as:
your interest in consulting with LAH;
your relevant experience as per the skills and competencies outlined above.
Budget
The budget available for this assignment is in the range of £10,500-£11,500.
Timescale
All activities must be completed by late spring 2021.
Correspondence
Please send the email to [email protected] with the subject "Legal and Social Welfare Advice (LESAS) Response to Tender."
Deadline for submitting applications: 22nd of December 2020 at 12pm
Interviews will be held between the 4th and 7th of January 2021
Start date of the consultancy: No later than 18 January 2021