Since 1 January 2021 people seeking asylum in Europe, be they adults or children, have been far less likely to reunite with their family in the UK. A vital legal route has been closed, as the Brexit transition period has come to end and the Dublin III Regulation can no longer be relied upon.
In the UK, the family reunification provisions of Dublin III were little known even to immigration lawyers. Given the UK's geographical location, Dublin III was most commonly utilised to push people back to fingerprints as opposed to forwards to family. The article explains what the end of Dublin III means for asylum seekers trying to join family in the UK.
What has been lost?
Prior to 1 January 2021, EU member states could request that the Home Office "take charge" of asylum claims if eligible family members were present in the UK. 
The Dublin III Regulation decreed that adults seeking asylum elsewhere in Europe could be reunited with pre-flight spouses/partners and minor children seeking asylum in the UK, or post-flight spouses/partners and minor children who had been granted protection status in the UK.  Unaccompanied minors seeking asylum elsewhere in Europe could go to parents and legal guardians as well as siblings, aunts, uncles or grandparents who were legally present in the UK. 
Overall, the system was much more workable and humane than family reunion under the UK's Immigration Rules (on which more later). 
Asylum seekers in Greece particularly punished
Generous and wide as this EU Directive sounds, the UK always received a low number of take charge requests from other European countries.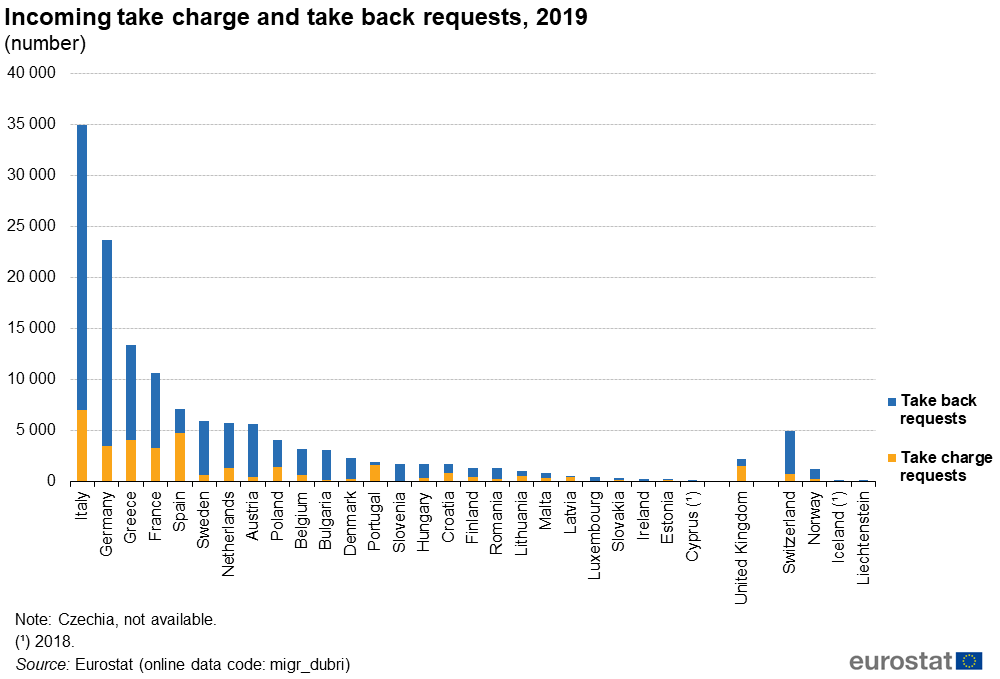 In 2019, 1,342 requests were made and 589 people transferred to the UK from other EU countries, in order to be reunited with close family. Notably, 84% of transfers — 494 out of 589 — came from Greece.
In Greece, people dream of being a "Dublin case". Reception conditions for people seeking protection in Greece remain dire, arguably amounting to inhuman and degrading treatment. Child protection mechanisms feature the routine imprisonment of minors and there is no state or other accommodation offered to adults seeking asylum in general. The only official accommodation program is funded by the UN Refugee Agency and is limited to those with evidence of specific vulnerabilities; even then, being eligible does not mean you will be housed. I have previously argued that Greece is not safe for refugees – and since writing that in 2019, matters have only worsened under the right-wing New Democracy government.  
Dublin III therefore provided an essential legal route out of Greece for some. Alternative legal routes to the UK are scarce: the government has prematurely ceased the Dubs scheme for unaccompanied children and ignored calls to relocate asylum seekers and refugees from Greece. Rather than finding legal routes to bring people to safety, ministers have focused on strategic cooperation with the Greek government to tackle "illegal" immigration.
Transfers from Greece to the UK since Dublin III's inception have been modest: around 1,700 people were transferred between 2013 and 2019. That such small numbers of people previously eligible to reunite with family in the UK may now face a dead-end in Greece, does not constitute a victory for anyone.
Pending Dublin III cases 
Those who managed to make their request for family reunification before Brexit now wait in legal limbo. The saving provisions of the Immigration, Nationality and Asylum (EU Exit) Regulations 2019 say that the Home Office should still respond to take charge requests within the usual two-month time period. But Article 22.7 of the Dublin III Regulation, which contains the principle of default acceptance (that if the receiving state does not respond, it is tantamount to accepting the request) has been done away with. Article 5.2 of Dublin's 2003 Implementing Regulation, allowing for re-examination requests, is not included in the saving provisions either. The Home Office can therefore miss deadlines or issue refusals safe in the knowledge that most applicants lack legal aid.
In Greece, there is no state legal aid for asylum seekers at first instance, including for family reunification. Those lucky enough to have a Greek lawyer – either from an NGO or paying privately – are still unlikely to realise their right to consider a judicial review challenge, given JR is a domestic remedy in faraway British courts.
Those whose transfer requests have been accepted by the Home Office hope to be transferred by the Greek Asylum Service. However, the Dublin Transfer Unit currently cannot book plane tickets due to the expiry of a contract with their chosen travel agency. 
This is one of many signs, indicating the under-resourced, overburdened nature of the Greek asylum system. Greece receives a high number of asylum claims relative to its population size, country size and GDP and cannot keep up with the rising number of asylum applications.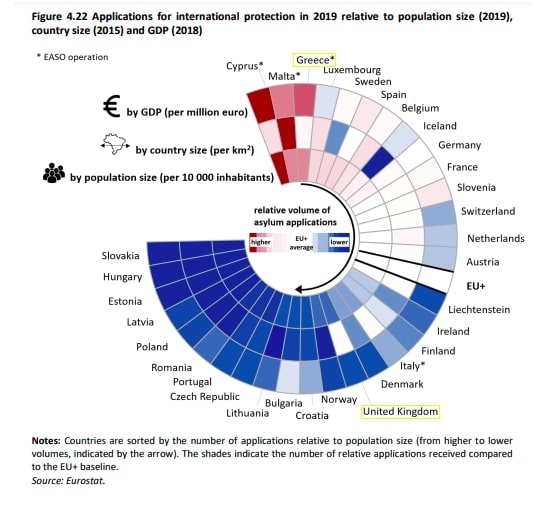 There are additional practical problems. DublinNet is the shared online system used by EU countries to send and receive Dublin transfer requests. Since the Home Office does not have access to DublinNet post-Brexit, decisions are being sent by email and getting lost. The Greek Dublin Unit moved offices in December 2020; their new premises have an insufficient number of computers and no phone line. 
Life after Dublin III
Now that Dublin's days are over, what routes to reunify with family are left for those arriving in Europe? Many people will simply have no route within the UK Immigration Rules. These allow only for recognised refugees to reunite with pre-flight spouses and minor children. Even minors granted protection status in the UK cannot apply to bring their parents within the Rules.
Whilst Immigration Rule 319X addresses the plight of minors seeking reunification with non-parent relatives in the UK, applications can only be made where "serious and compelling circumstances" can be proved and if the UK-based refugee sponsor can maintain and accommodate the minor seeking reunification, without recourse to public funds. It also costs £388 to apply. 
The adult dependent relative rules in Appendix FM, do not even bear thinking about: they are almost impossible to meet and the application fee alone is £3,250. Responding to a Freedom of Information Request last year, the Home Office disclosed that a grand total of 25 visas for adult dependent relatives had been granted in 2018 and 2019.
Significantly, the Immigration Rules do not allow for asylum seeker sponsors at all. The sponsor must have concluded their asylum procedure and been granted refugee status or humanitarian protection. There are severe delays in asylum processing and decisions can take years.
Fighting for families post-Brexit
Whilst excluding those who don't yet have permission to remain in the UK from sponsoring family members to join them might be a popular move politically, it remains to be seen whether it will always be lawful. Does maintaining effective immigration control demand that asylum seekers and refugees in the UK are separated from their closest family members who make it to Europe? Should they be forced to undergo separate asylum procedures in different countries, making parallel claims and made to lead parallel lives?
The Universal Declaration of Human Rights states that "the family is the natural and fundamental group unit of society and is entitled to protection by society and the State". What will come of insisting that refugees endure life alone in their new host country? What effect will this have on integration? It has long been recognised that family reunification helps to create socio-cultural stability, facilitating the integration of refugees and promoting economic and social cohesion.
In the run-up to Brexit, the Conservative government repeatedly promised that child refuges would not be left behind. Yet early last year, it reneged on those promises. No legal routes have been created post-Brexit to ensure that asylum seeking children are reunited with close family in the UK, as they could be under Dublin. 
The government does have legal obligations to conduct a review of existing legal routes to the UK for asylum seekers in Europe and to undertake a public consultation on family reunion routes for unaccompanied asylum-seeking children. But the government's recent statement on the topic provides no assurances whatsoever that the review and consultation will lead to anything meaningful.
The upshot is that people arriving on Europe's shores who last year would have been eligible to apply for reunification with family in the UK are in a significantly worse situation today. Refugee Legal Support has therefore launched a pilot project, Family Reunion From Europe (FRFE), to identify and advise those in Greece who have close family members in the UK. We plan to make applications for legal aid Exceptional Case Funding to facilitate the making of entry clearance applications where possible, with a view to strategic litigation.
Implicit in the logic of Dublin III is that a family should be reunited at the earliest opportunity – for both human rights and administrative reasons. This common-sense approach has been lost with Brexit and with it the dreams of many people. It is up to us to fight for these families going forward.
If you would like to collaborate, or for enquiries and referrals to Refugee Legal Support's FRFE Project, contact Efi Stathoupolou: [email protected].