The backlog of asylum cases has reached alarming new heights, with over 46,000 people now waiting more than six months for an initial decision on their asylum application. The figures as of 30 September 2020, which were released today, show a 19% increase from three months earlier and a 76% rise since September 2019.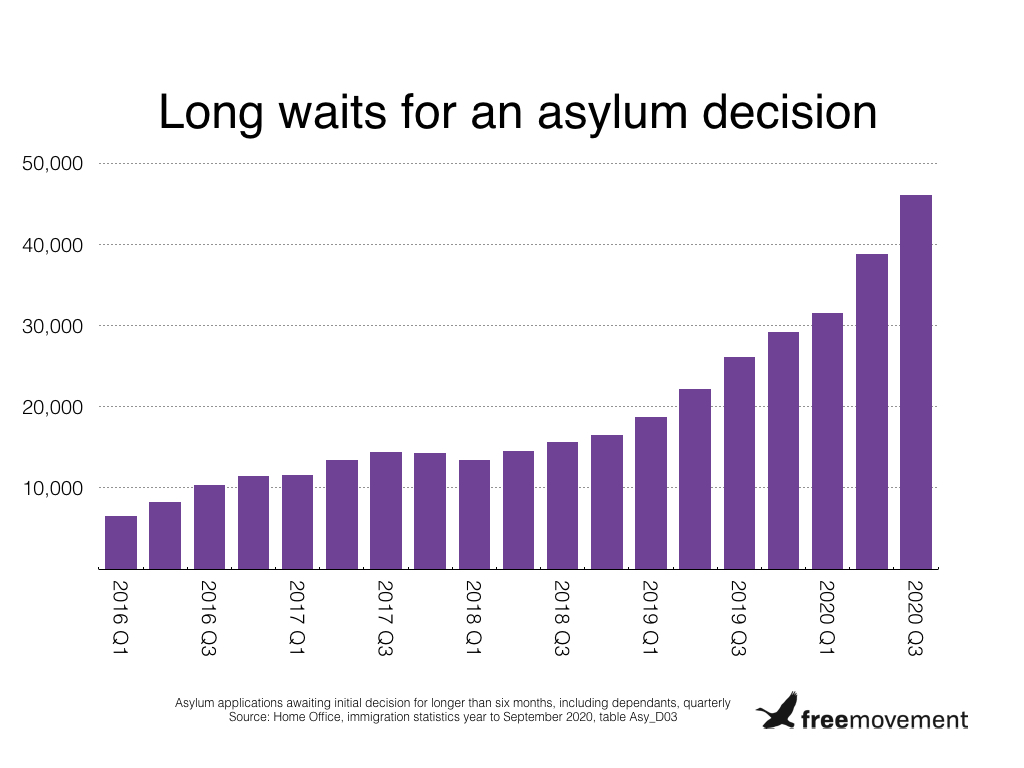 The Home Office has used the backlog as a pretext to accommodate asylum seekers in converted military barracks in Wales and Kent. But the backlog is not an unforeseeable pandemic-induced crisis: it had been rising for several years, at a faster rate than the increase in asylum applications over the same period. Applications did rise by around a third between 2017 and 2019, but the backlog doubled.
The pandemic has made a bad situation worse. Asylum applications have fallen 8% in the past 12 months, but social distancing and other constraints on Home Office activity have reduced the rate at which it processes asylum claims. The number of asylum decisions (grants plus refusals) has crashed in the past six months, from over 8,000 a quarter to around 3,500. The department is turning to commercial contractors to pitch in with interviews.
Medical professionals have been sounding the alarm about conditions at the Penally and Napier asylum camps. What these figures show is that, if the camps are not closed and more suitable accommodation found, inmates residents can expect to languish there for months or even years on end.
Today's statistics also confirm that no refugees have been resettled in the UK since March.