Long-awaited guidance on returns to Mogadishu poses significant, but not insurmountable, challenges to appellants
It may be 286 pages long but the apparent effect of the new Somalia Country Guidance — MOJ & Ors (Return to Mogadishu) (CG) [2014] UKUT 442 (IAC) — can, from the Home Office's perspective, be summed up in one phrase: a green light for returns to Mogadishu.
The Upper Tribunal panel, headed by Mr Justice McCloskey, has found that levels of conflict in Mogadishu no longer create risk of "a serious and individual threat to a civilian's life or person by reason of indiscriminate violence in a situation of international or internal armed conflict" (Article 15c Qualification Directive).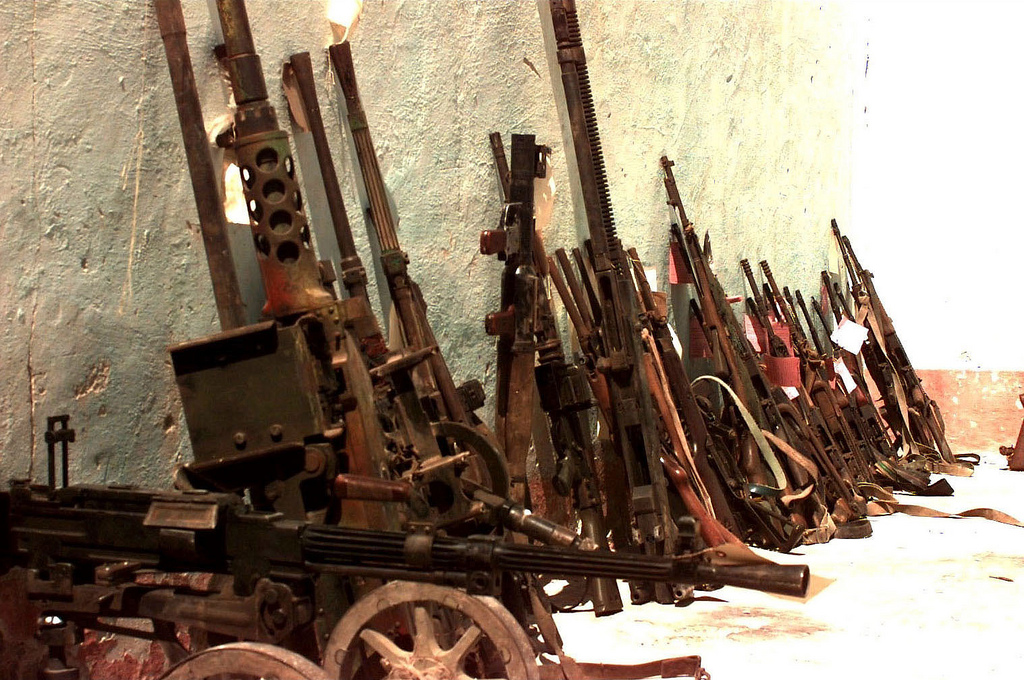 The finding in AMM in 2011 that such Article 15c risk did prevail for the vast majority of returnees has, until now, put an effective stop on UK removals to Somalia.
There nonetheless remains some room for Appellants, with the right evidence, to persuade judges that a given removal will be unlawful because of the risk of serious harm (Article 3 ECHR) arising from appalling conditions for Internally Displaced Persons – IDPs – in the city.
Meanwhile, for Somalis whose original home is outside Mogadishu and in area still under Shabaab control/influence (ie. large swathes of the country), Appellants should still be able to argue with some force that internal relocation to Mogadishu is "unreasonable" in all the circumstances and therefore they are entitled to be recognised as refugees. (Strangely, at paragraphs 424 and 425 of MOJ, in addressing Mogadishu as a potential site of relocation, the UT appears to ignore the reasonableness/unduly harsh threshold (Januzi v. Secretary of State for the Home Department & Ors [2006] UKHL 5) and incorrectly focuses only on Article 3 and 15c risk. Appellants should not shy away from arguing that, even if there is not a real risk of harm, relocation to Mogadishu is not in the circumstances reasonable, not least by reference to general insecurity, an Appellant's period of time outside the country and/or never having been in the city).
Questions of "reasonableness" as regards the conditions in Mogadishu, short of international protection, will also obviously be relevant when First Tier Judges are evaluating family life claims. A key question in the (revised) Part 13 Deportation Rules is whether it would be "unduly harsh" for children to join a deported parent in the country of return (399(a)(i)(a)), thereby preventing breach of Article 8. All indications are that it remains unduly harsh for a child to relocate to Mogadishu in 2014.
Nor have all of the 226 pages of AMM and others (conflict; humanitarian crisis; returnees; FGM) Somalia CG [2011] UKUT 445 (IAC) been consigned to the dustbin. The new CG specifically addresses armed conflict in Mogadishu but does not displace AMM guidance on, among other things, risk from Shabaab elsewhere, humanitarian conditions in the "no-man's land" of the interior and the threat of Female Genital Mutilation (FGM), including in Mogadishu.
The critical new conclusions on security risk are:
(ii) Generally, a person who is "an ordinary civilian" (i.e. not associated with the security forces; any aspect of government or official administration or any NGO or international organisation) on returning to Mogadishu after a period of absence will face no real risk of persecution or risk of harm such as to require protection under Article 3 of the ECHR or Article 15(c) of the Qualification Directive. In particular, he will not be at real risk simply on account of having lived in a European location for a period of time of being viewed with suspicion either by the authorities as a possible supporter of Al Shabaab or by Al Shabaab as an apostate or someone whose Islamic integrity has been compromised by living in a Western country.

(iii) There has been durable change in the sense that the Al Shabaab withdrawal from Mogadishu is complete and there is no real prospect of a re-established presence within the city. That was not the case at the time of the country guidance given by the Tribunal in AMM.

(iv) The level of civilian casualties, excluding non-military casualties that clearly fall within Al Shabaab target groups such as politicians, police officers, government officials and those associated with NGOs and international organisations, cannot be precisely established by the statistical evidence which is incomplete and unreliable. However, it is established by the evidence considered as a whole that there has been a reduction in the level of civilian casualties since 2011, largely due to the cessation of confrontational warfare within the city and Al Shabaab's resort to asymmetrical warfare on carefully selected targets.  The present level of casualties does not amount to a sufficient risk to ordinary civilians such as to represent an Article 15(c) risk.

(v) It is open to an ordinary citizen of Mogadishu to reduce further still his personal exposure to the risk of "collateral damage" in being caught up in an Al Shabaab attack that was not targeted at him by avoiding areas and establishments that are clearly identifiable as likely Al Shabaab targets, and it is not unreasonable for him to do so.

(vi) There is no real risk of forced recruitment to Al Shabaab for civilian citizens of Mogadishu, including for recent returnees from the West.
While levels of violence may have reduced since 2011, it remains an open question whether the current security "gains", such as they are, really can be said to be durable, being dependent on the African Union Mission to Somalia (AMISOM) and, in particular, the role of the Ugandan army, whose commitment cannot be assumed to be open-ended.
The confident conclusion that there is "no real prospect of a re-established [Shabaab] presence within the city", which would generate risk of persecution and/or Article 3 ECHR harm, is surprising in light of the evidence relating to residual Shabaab presence on the outskirts of Mogadishu, intelligence networks operating at will to set up asymmetric attacks, partial control of districts at night and the continued weakness of the Somali army.
As has been made plain by events in Iraq following the Country Guidance of 2012, security cannot be divorced from the sustainability (or otherwise) of domestic political configurations and external support (both financial and military).
There was ample evidence from three experts of regular attacks in the heart of the city, producing significant civilian casualties in areas that it wouldn't be reasonable, nor reasonably foreseeable, to avoid.
Moreover, the conclusion at (v) is an awkward (to say the least) attempt by the UT to sidestep the reality of ongoing threats from Shabaab in Mogadishu. There was ample evidence from three experts of regular attacks in the heart of the city, producing significant civilian casualties in areas that it wouldn't be reasonable, nor reasonably foreseeable, to avoid. It also informs the UT's sanguine attitude to the risk of forced recruitment and reprisals against new returnees.
But the UT did find itself persuaded, in contrast to comparable CGs (eg. Kabul), that the conditions for IDPs in the city created a real risk of Article 3 ECHR "serious harm" in certain circumstances. If Appellants can show it is reasonably likely they will end up in such camps, then they will be entitled to Humanitarian Protection on that basis.
However, the UT sought to narrow this category with the following qualifications:
(ix) If it is accepted that a person facing a return to Mogadishu after a period of absence has no nuclear family or close relatives in the city to assist him in re-establishing himself on return, there will need to be a careful assessment of all of the circumstances. These considerations will include, but are not limited to:

circumstances in Mogadishu before departure;
length of absence from Mogadishu;
family or clan associations to call upon in Mogadishu;
access to financial resources;
prospects of securing a livelihood, whether that be employment or self employment;
availability of remittances from abroad;
means of support during the time spent in the United Kingdom;
why his ability to fund the journey to the West no longer enables an appellant to secure financial support on return.

(x) Put another way, it will be for the person facing return to explain why he would not be able to access the economic opportunities that have been produced by the economic boom, especially as there is evidence to the effect that returnees are taking jobs at the expense of those who have never been away.

(xi) It will, therefore, only be those with no clan or family support who will not be in receipt of remittances from abroad and who have no real prospect of securing access to a livelihood on return who will face the prospect of living in circumstances falling below that which is acceptable in humanitarian protection terms.
Leaving aside the roseate reference to "the economic boom" in Mogadishu, referenced repeatedly in the rest of the determination, the UT is clearly putting the onus on Appellants to, effectively, prove a negative: "I have nothing to go back to". The danger is that First Tier Judges will make evidence-free assumptions about access to support on return. The Guidance on "funding journeys" to the UK, for example, an issue upon which evidence was not adduced or considered, fundamentally misunderstands the nature of Somali diaspora networks which have facilitated the flight of refugees for decades. Appellants will therefore need to gather evidence of family resources (or lack thereof) in the UK.
Finally, close attention should be paid to the changing dynamics of clan in Mogadishu. Being from a majority clan in Mogadishu will no longer provide an individual with automatic protection or, critically, a socio-economic support network. The CG heads close to recognising this but then pulls back:
Clans now provide, potentially, social support mechanisms and assist with access to livelihoods, performing less of a protection function than previously…
This is something expert evidence will need to explore in future cases. A majority-clan member returned to Mogadishu should still be able show a real risk of displacement and serious harm.
---
[downloads ids="17797″ columns="1″]