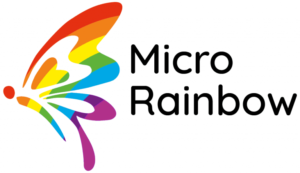 Micro Rainbow is recruiting for a Coordinator LBTQI Women/London and the Southeast who is OISC level 1 accredited.
This post has two key areas of responsibility:
to champion the issues of LBTQI migrant women within and beyond Micro Rainbow, to ensure outreach and support is provided and
to coordinate Micro Rainbow's work in the London and Southeast region.
There are around 2,000 LGBTQI people claiming asylum in the UK every year because of their sexuality, gender identity or intersex status. When they come to the UK they are still not safe. They are often abused in refugee accommodation by other refugees who come from the same or similar countries to the one they are escaping; they may experience homelessness and poor mental health; and they are often rejected by their co-national or religious communities and fall into poverty.
The job involves meeting with LGBTQI asylum seekers on a regular basis (but mostly LBTQI women), providing them with level 1 OISC advice, to establish their suitability to access Micro Rainbow's housing and socio-economic inclusion programmes and to support them to access the services they need (healthcare, counselling, etc.).
The ideal candidate is passionate about women rights and equality and has the ability to connect and empathise with vulnerable people whilst maintaining strict professional boundaries. They also have excellent coordinating skills, the ability to represent Micro Rainbow in front of different audiences and to supervise a small team.
Deadline: 28/02/2022
Access the job description, person specification and application form here.