The Innovator visa, launched in March 2019 to "enhance the UK's offer to overseas entrepreneurial talent", has attracted a grand total of 14 applications in its first six months of operation. That compares to 997 applications for its predecessor visa, Tier 1 (Entrepreneur), over the same period last year.
Figures published by the Home Office today show that there were ten entry clearance applications for an Innovator visa between June and September 2019. That is a modest improvement on the four applications recorded in April-June 2019.
As the chart below shows, some applications for the now closed Entrepreneur route are still making their way through the system, but hardly any Innovators are replacing them.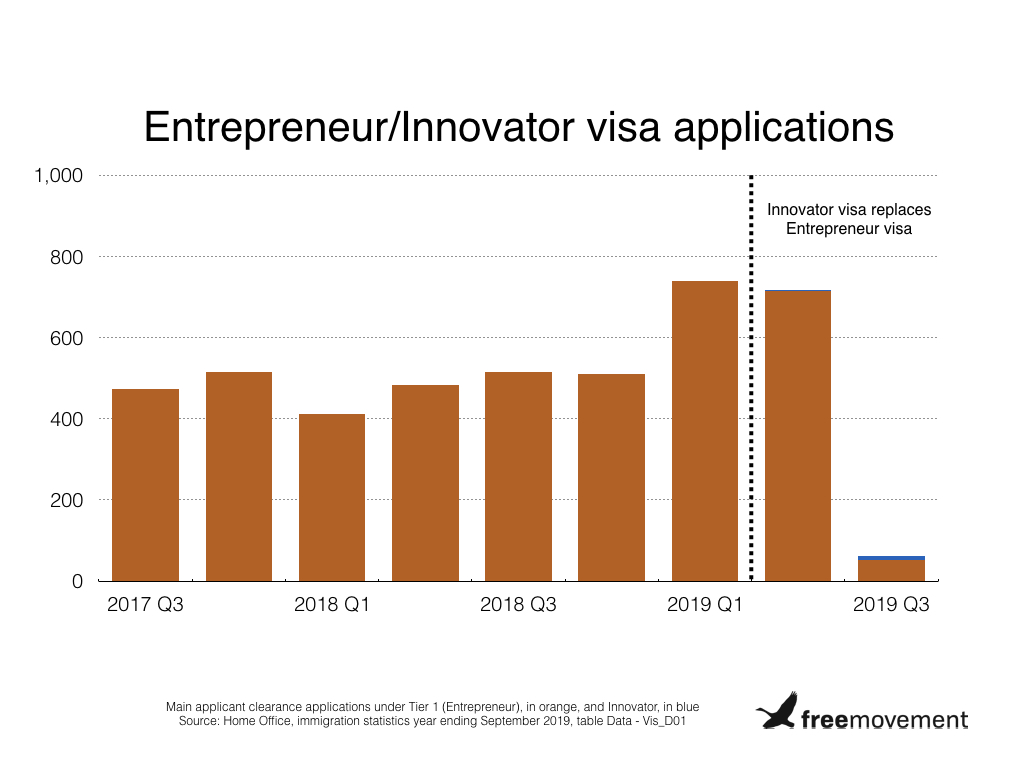 On the plus side, 12 out of those 14 applicants have now been approved. Those who do meet the criteria seem fairly likely to be waved through. The problem is that the visa is extremely unappealing to the type of experienced entrepreneurs it is pitched at, for reasons repeatedly canvassed on Free Movement at the time of launch.