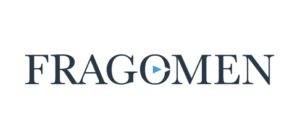 If you have a drive to help people around the world and to learn and build your career with a truly international firm, then Fragomen is the perfect place.
At Fragomen we're more than just an immigration law firm or consultancy. Working at Fragomen means doing difficult but worthwhile and meaningful work for our clients, helping them to change their lives. That is partly about getting visas but it has to be bigger. Moving countries is a huge deal; moving people between countries is too. We have to problem solve, reassure, be authoritative and be kind.
Our people mean everything to us. We offer an industry-leading rewards package, distinct career paths and learning opportunities, and a hybrid work model that provides the flexibility to be productive at home or in the office.
No matter where you are in your career, we have an opportunity for you. For our UK offices in London and Sheffield we are currently recruiting across entry level Coordinators, through to Paralegals and Consultants and also into Associate positions, including solicitors. There are lots of chances to learn and lots of chances to do well and be proud of your work.
Immigration is a great area of law. It is hard but very rewarding. You can massively improve the lives of your clients and really grow as a professional. We are proud of how we help people, clients and team members. We are growing – and so we want to find people who feel the same. If you would be interested to know more about what a career at Fragomen could be, then we would love to hear from you.
Check our current vacancies on the link below or get in touch with our Senior Talent Acquisition Manager (EMEA), Geoff Mead via [email protected].