"Have you news of my boy Jack?"
Not this tide.
"When d'you think that he'll come back?"
Not with this wind blowing, and this tide.

"Has any one else had word of him?"
Not this tide.
For what is sunk will hardly swim,
Not with this wind blowing, and this tide.

"Oh, dear, what comfort can I find?"
None this tide,
Nor any tide,
Except he did not shame his kind—
Not even with that wind blowing, and that tide.

Then hold your head up all the more,
This tide,
And every tide;
Because he was the son you bore,
And gave to that wind blowing and that tide.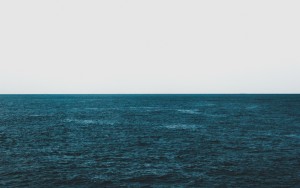 Rudyard Kipling is not so naturally sympathetic a figure as the First World War trench poets, such as Siegfried Sassoon or Wilfred Owen, that we usually publish on 11 November. His imperialism is too strident, his language – "lesser breeds without the law" – too racially charged for modern tastes.
And yet his contribution to our collective memory of war and suffering was significant. It was Kipling, at the War Graves Commission, who selected the Biblical refrain that marks remembrance monuments up and down the country: "Their name liveth forevermore". He coined the generic epitaph for the unidentified dead: "A soldier of the Great War, known unto God". Several lines from his own Epitaphs of the War are well known:
If any question why we died,
Tell them, because our fathers lied.
The war affected Kipling personally. His only son, John Kipling, died at the Battle of Loos aged 18. The lines above are often associated with John. Certainly by the time of writing them Kipling "could call on a vast reservoir of pain at the loss of his son", as the Kipling Society acknowledges, although it argues convincingly that the poem in fact refers much more generically to the many "Jack Tars" – British sailors – lost at sea in the course of the war.
A century on, war in Europe is almost unthinkable, but mass carnage at sea is commonplace. This week a German newspaper published the names of 33,293 asylum seekers recorded to have died attempting to reach Europe in recent years. Almost 14,000 migrants have drowned in the Mediterranean since 2014, according to the International Organisation for Migration.
Not with this wind blowing, and this tide.