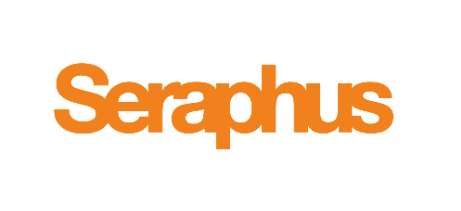 Two Vacancies: Senior Immigration Advisor/Solicitor
Organisation: Seraphus
Salary: Minimum £36,000 per annum, maximum starting salary dependent on experience.
Hours per week: These vacancies are full-time, five days per week. But for the right candidates there can be flexibility with this.
Location: This role is remote-working, therefore we encourage applications from anywhere in the UK.
Deadline for receipt of applications: Friday, 07 January 2022 at 11:59 PM
Contact for discussions about the role: Christopher Desira, Director, 07708 941 932
About the role and how to apply:
Seraphus is a leading law firm in the area of European citizens' rights and UK immigration law. We are seeking to recruit Senior Caseworkers who can join, enhance and contribute to our excellent team. These vacancies will involve supporting a wide variety of clients with an interesting mix of advice, representation, policy and lobbying, and project management work.
The candidates will support the delivery of complex casework derived from our partnerships with the not-for-profit and charity sector. This includes supporting the homelessness sector with immigration advice, supporting charities delivering EU citizens rights advice under the EU Settlement Scheme and the UK-EU Withdrawal Agreement, and bespoke projects to help vulnerable communities through our partnerships with the public sector including the Greater London Authority and Local Authorities.
The candidates will also assist us in the delivery of a range of other immigration matters derived from our partnership with www.freemovement.org.uk.
This is an exciting opportunity for two exceptional individuals with proven experience to provide advice and assistance to the most vulnerable of society. This role will suit those who are looking to develop their supervision and project management skills through the continued development of our support to the charity sector.
We are an equal opportunities employer and we welcome applicants who self-define as LGBTQ+, Black or Minority Ethnic and those with disabilities. We also strongly encourage applications from those with lived experience of migration.
In all the work that we do our overarching goal is to pursue a human and rights based approach to law, to support those who need our help with accessible high quality legal advice, and to further the understanding that migration is a benefit and a right for everyone.
To apply, please download and read our Job Description and Personal Specification here, and email the following to [email protected]:
a maximum two page CV, and
a cover letter expressing your interest, explaining how your experience and skills meet the person specification, and providing your availability.
The deadline is: Friday, 7 January 2022 at 11:59 PM. Interviews will be scheduled to take place from Wednesday, 12 January 2022.
If you wish to discuss this opportunity please contact Christopher Desira in confidence on 07708 941 932 or by email at [email protected]