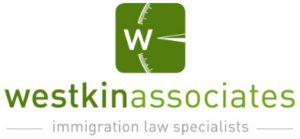 SENIOR IMMIGRATION LAWYER/CASEWORKER
Organisation: WESTKIN Associates
website: www.westkinassociates.com
Location: Mayfair, central london
deadline: ONGOING
SALARY: Dependent on experience and ability (circa 80,000 plus plus inclusive of and subject to target based bonuses)
HOURS: 40 hours a week
Requirements & General Description of the role.
Applicants must hold level 1 OISC / LSC accreditation or better and/or be actively working towards the same. An Immigration Caseworker occupies a vital place within our growing business, with support from other departments, we ensure that their time is spent servicing client needs and focusing on the satisfaction of their clients.
Duties:
Conducting client consultations and advising on immigration law
Close management of client and their expectations
The preparation and submission of client applications to specific deadlines
Liaising with client and other third parties to obtain correct documentation and information
To remain up to date with all relevant legislation changes and policy updates
Liaising closely with the Home Office
Where appropriate to prepare submissions to tribunal on behalf of clients
To follow internal policy in regards to data management and client confidentiality and general company policy
If interested feel free to speak to our director, Mr Amir Zaidi for an initial, friendly, no obligation chat about what is like to work at Westkin. He can be contacted via [email protected].
Alternatively, if you are ready to make an application, you can apply by using a CV, please quote ref: CW2201/CASEWORKER in subject title of email and send to [email protected] or [email protected]  All applications are held in the strictest confidence without exception.