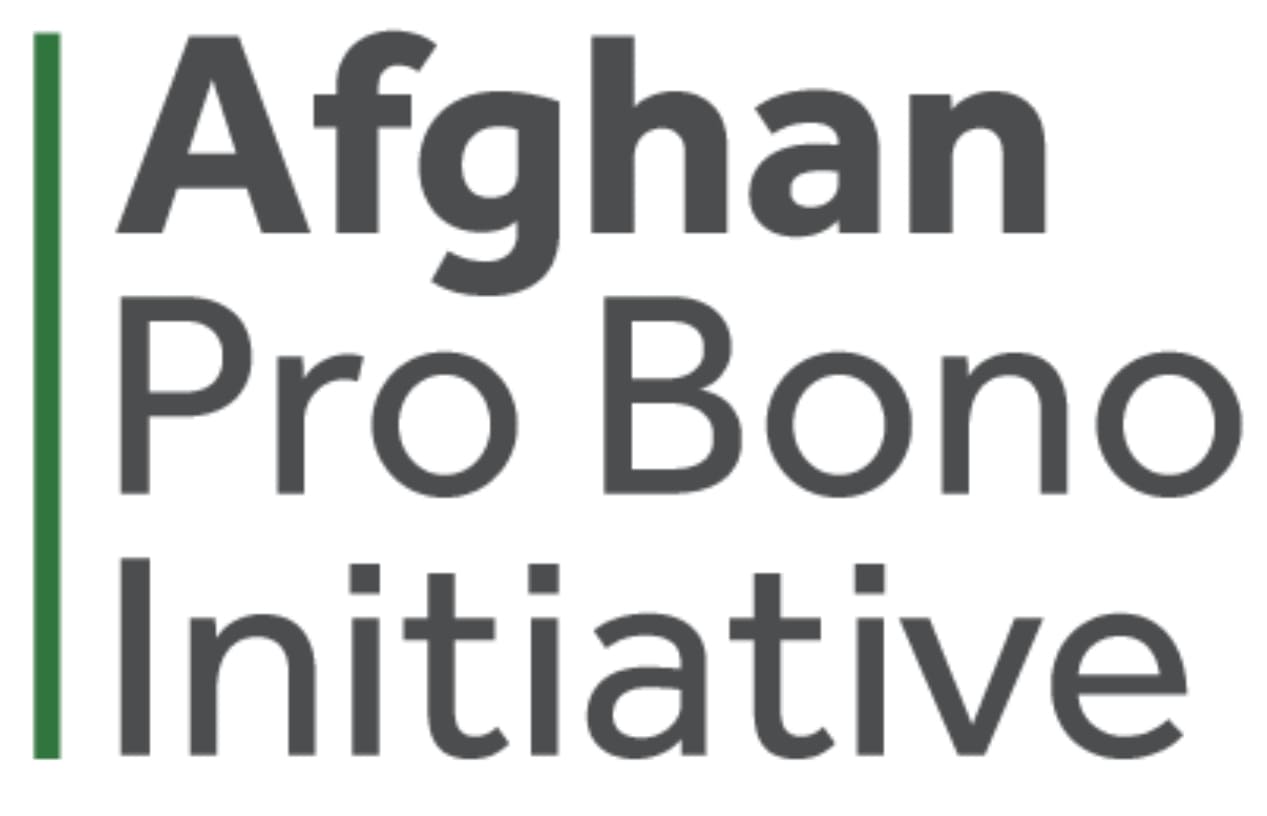 Immigration casework supervisor — recruitment brief
1. Job Description 
Refugee Legal Support (RLS) and Safe Passage International (SPI) are looking to recruit two immigration casework supervisors to deliver direct immigration casework, to train and supervise volunteer lawyers working on the Afghan Pro Bono Initiative.
Partner Organisations

Refugee Legal Support (RLS) and Safe Passage International (SPI) 

Title of post

Immigration Casework Supervisor  x2 [1 employed by RLS, and 1 employed by SPI]

Salary

£28,000 – £38,000 gross per annum commensurate to experience

Term




Hours

1 year fixed-term contract (with the expectation of funding being available for at least a second year 

Full Time (37.5 hours per week – Monday to Friday)

Place

A hybrid of remote working and office based – central London 

Application closing date




Sunday 24th October 2021, midnight 

Starting date

As soon as possible- date to be agreed between parties
1.1 About the Afghan Pro Bono Initiative
The Afghan Pro Bono Initiative is an exciting new project that Refugee Legal Support and Safe Passage will deliver with the funding and pro bono capacity of 14 leading commercial law firms. It aims to increase casework capacity and respond to the significant and urgent need for increased supply of legal advice and representation for Afghan nationals and their family members who have been forced to seek international protection and reunion with family members in the United Kingdom following the Taliban takeover. 
The project will focus on delivering high quality legal advice and representation in a range of cases, including family reunion, the ARAP and Ex Gratia schemes, the Afghan Citizens Resettlement Scheme and others. Commercial firm volunteer lawyers will be trained and supervised by two full-time immigration casework supervisors at Refugee Legal Support and Safe Passage to assist with legal casework, thereby increasing capacity. 
The casework of this project will help to feed into strategic efforts by the NGOs to make existing 'safe' routes to protection (in particular refugee family reunion and resettlement schemes) more accessible and effective, advocate for their expansion and defend the fundamental rights of people on the move by influencing policy and decision making. 
The project recognises that pro bono legal work is always an adjunct to, and not a substitute for, an adequate system of publicly funded legal services. The project will aim to support and enthuse legal aid practitioners promoting increased casework capacity in the sector for family reunion work. The project will also monitor and document the significant gaps in legal aid provision within its scope of work and contribute to campaigning efforts to facilitate increased publicly funded provision and the promotion of increased caseworker and lawyer capacity within the publicly funded immigration sector. 
1.2. About Refugee Legal Support and Safe Passage
Refugee Legal Support (RLS) is a UK charity and a non-profit company in Greece (AMKE). RLS works in solidarity with people who migrate and strives to advance safe migration through legal support, casework, strategic litigation, outreach, training and partnerships. RLS advocates for the promotion and protection of people's rights throughout the migration process in the UK and across Europe and its borders.  
Safe Passage is an international organisation supporting refugees to access safe routes to sanctuary with offices in the UK, France and Greece. SPI's vision is for every person seeking asylum to be able to access a safe and legal route to a place where they can lead a full and dignified life. Championing refugees' rights through strategic legal work, advocacy, capacity building and community organising, SPI is focused on achieving systemic change in refugee and asylum policy at both nation-wide and international level. 
1.3. Key responsibilities and objectives
The post holders will be members of the Afghan Pro Bono Initiative team, which will comprise two casework supervisors, a project coordinator and a community outreach worker, all sited across both of RLS and Safe Passage.
Key responsibilities
Have conduct of direct casework and provide high quality legal advice and representation to clients;
Supervise the casework and casework support of volunteer commercial firm lawyers;
Deliver the project training package to volunteer commercial firm lawyers;
Develop and disseminate relevant information on legal developments in this area for relevant stakeholders, including building capacity of practitioners;
Work in close collaboration with the partner immigration casework supervisor to develop and share experiences and best practice in relation to all aspects of casework (legal, evidential and procedural) and relevant internal processes;
Work in close collaboration with the project coordinator and project Steering Committee to plan, monitor and develop the project so as to optimise progress towards the project  objectives;
Work in close collaboration with the project coordinator and project outreach worker to contribute to the production of materials such as project periodic reports, information on emerging and strategic issues in relation to 'safe' routes, for use in advocacy, content for newsletters, social media posts and articles to raise awareness of the project and its aims and outputs;
Work in close collaboration with the project outreach worker to contribute to the production of information sheets and other materials for dissemination within the affected communities;
Be an active member of the team with the partner casework supervisor, , the project coordinator and project outreach Worker;
Maintain accurate and confidential records in line project case management procedures and with GDPR;
Adhere to Safe Passage and RLS safeguarding and other policies and procedures at all times. 
2. Person specification 
Being a new project and seeking to develop new ways of working and forms of collaboration to contribute to addressing the shortfall in representation capacity, we are open in considering applicants with a range of professional backgrounds and experience. Where necessary training and development support and mentoring will be provided. Please remember you don't have to tick all the boxes for the role to apply. If you are passionate about this work and attracted to this role, we'd like to hear from you.
By way of guidance, applicants would:
Be either a member of the Bar, a solicitor and accredited to IAAS Senior caseworker level, or OISC accredited to Level 3. Alternatively, have the experience, attributes and commitment necessary to progress swiftly to OISC level 2 accreditation and have;
Experience of, or demonstrable knowledge of, asylum casework procedures;
Experience of, or demonstrable knowledge of, refugee family reunion procedures and applications, including applications outside of the Immigration Rules reliant on Article 8 ECHR and other human rights provisions;
Experience of, or and understanding of, online immigration applications; 
Demonstrable knowledge of legal aid provision and ECF applications; 
Demonstrable supervision experience, or attributes and experience demonstrating an understanding and ability of supervision skills; 
Experience of and commitment to working in a collaborative way on in a legal or campaigning context;
Good verbal and written communication skills in English;
Strong organisational skills, including the ability to prioritise work and meet deadlines;
Strong attention to detail, responsiveness, reliability and dependability;
Strong interpersonal and relationship management skills and an ability to deal professionally and collaboratively with both legal and not-for-profit stakeholders;
Computer literacy;
Right to reside and work in the UK;
Enjoy working with a small team in a flexible and fast-paced environment, as well as being an independent self-starter able to work with a high degree of autonomy;
Have a strong commitment to upholding the human rights of asylum seekers, migrants, and refugees; 
Have a strong commitment to the aims of the project and the values of the host NGOs, and the necessary enthusiasm and drive to contribute to a team effort to ensure the success of the project for each of its partners and clients.
The successful candidate will be required to obtain an enhanced DBS certificate (we cover the cost). However, a criminal record is not a barrier to working with the Afghan Pro Bono Initiative.  
Desirable Experience / or a Demonstrable Understanding of :
Supervision of and / or collaboration with volunteer commercial lawyers in a pro bono project setting;
Strategic litigation;
Preparation and delivery of training materials and training;
Collaborating with non-legal colleagues to bring about systemic change;
Knowledge of Dari and/or Pashto.
3. How to apply
Apply by sending your:
up-to-date CV and 
cover letter explaining why you would like to be considered for this role and how your experience and skills match the person specification. Please ensure that you state your preferred starting date and notice period if applicable and include contact details of a professional reference in your cover letter as well. 
Send your Cover Letter and CV by email to Efi (she/her) at [email protected] no later than 24 October 2021 (midnight) stating "AFGHAN INITIATIVE IMMIGRATION CASEWORK SUPERVISOR VACANCY" in the subject heading of your email. We will arrange interviews on a rolling basis and reserve the right to close the round earlier. If you do not hear from us by two weeks after the closing date this will mean that on this occasion we have not been able to take your application forward. Please do feel free to apply again for any future positions which may be of interest.  Shortlisted candidates will be invited to a remote interview. 
4. Working with us
Though each of the post holders will be contracted with either Refugee Legal Support or Safe Passage respectively, they will both be part of the Afghan Pro Bono Initiative team. The aim is for the Afghan Pro Bono Initiative to be a fully integrated project in which the team members work across Refugee Legal Support or Safe Passage in a flexible and collaborative way. Refugee Legal Support or Safe Passage offer a flexible working environment, with a hybrid working arrangement, including remote working and the option to use a co-working space in Central London or Hackney. Both organisations have international operations, offering services in Greece and in France. The post holder will have the opportunity to meet and interact with our dedicated teams there. Both organisations invest in our staff and volunteers and support them in reaching their full potential. 
5. Privacy note 
Any data requested will be used for recruitment purposes only; to screen candidates and judge their suitability to progress to interview. Refugee Legal Support or Safe Passage will not share the data with other organisations for marketing or any other purposes. Your personal data will be retained by Refugee Legal Support or Safe Passage as long as it is necessary to evaluate your application. All personal data will be treated in confidence and will be deleted after the conclusion of the recruitment process unless you wish to withdraw your candidacy at an earlier stage and would like us to erase your personal data at the same time. Data collected in the UK is held in accordance with the General Data Protection Regulation (EU) 2016/679 and the UK Data Protection Act 2018. You have the right to request a copy of data we hold on you, to rectify your data and to restrict processing of your data. For any further information on our privacy policy, email [email protected] or visit https://www.safepassage.org.uk/privacy-policy 
–
We value equality and diversity in our organisations, and strive to build a workforce reflective of the communities we work in. We welcome applications from everyone regardless of age, gender, gender identity, ethnicity, nationality, sexual orientation, faith, or disability. People with refugee or asylum-seeking backgrounds are experts by experience and are particularly encouraged to apply.