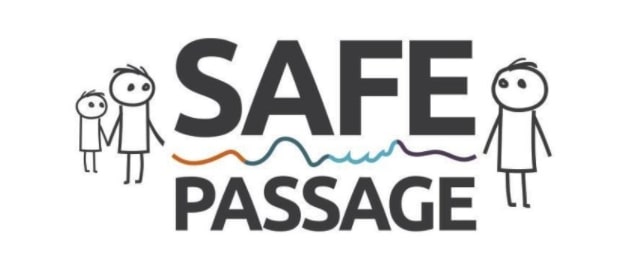 Lawyer
£28,000 – 34,000 per annum (depending on experience)

Permanent, Full-Time (37.5 hrs per week) OR part-time 80% FTE

Member of the UK Legal and Arrivals Team

London office (currently working remotely due to Covid-19 restrictions)

Reporting to Head of UK Legal and Arrivals

Line Management Responsibilities: N/A
Safe Passage is recruiting a Lawyer. We are looking for an enthusiastic, experienced, and motivated individual to join our UK Legal programme within Safe Passage International ("SPI").
You will be joining Safe Passage at a particularly exciting time, contributing to the development of the UK legal team's new strategic work that ensures SPI defends the rights of asylum-seeking children and vulnerable adults in Europe with family links in the UK, in the aftermath of Brexit and the UK's revocation of the Dublin Regulations.
You will join a friendly and supportive UK Legal and Arrivals team, which works closely with the SPI Campaigns team at the heart of Safe Passage's ground-breaking work to open and strengthen safe routes for those seeking sanctuary.
You will run a caseload of complex family reunion entry clearance applications, working closely with colleagues in SPI Greece and France as well as professionals from external organisations across Europe. You will also deliver advice to families and other legal practitioners across Europe and contribute to preparing and delivering trainings.  
You will be passionate about delivering legal casework reuniting asylum seeking children with their families in the UK within a small, dynamic, international and multi-disciplinary organisation.
We value equality and diversity in our organisation, and strive to build a workforce reflective of the communities we work in. We welcome applications from everyone regardless of age, gender, ethnicity, sexual orientation, faith, or disability. People with refugee or asylum-seeking backgrounds are experts by experience and are particularly encouraged to apply.
For an informal discussion about the role, please email [email protected]
How do I apply?
Apply by sending your CV and a cover letter that addresses each point of the Skills and Abilities section of the Person Specification. Please also tells us why you would enjoy this role and working for Safe Passage.
We will be assessing applications based on how well you address each of the Skills and Abilities required.  If you would prefer to lay out your cover letter in sections addressing each requirement via bullet points please do.
Send your application to [email protected] with the Email Subject Line: First name, Surname, Lawyer Application. Attachments should be titled First name, Surname, Cover Letter or CV.
Closing date: Sunday 18th July at 11.59 pm.