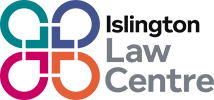 We are looking to expand our dynamic Immigration Team.
We are seeking an Experienced Immigration Solicitor with a focus on the rights of children and young people.
Islington Law Centre has a highly regarded Immigration Team. We are a category 1 Legal Aid Immigration provider and we have considerable experience across the range of immigration work with experience of running cases at all levels of the Tribunal and Courts including the Court of Appeal and Supreme Court. We have a particular focus on migrant children's rights and public law.
This is an exciting opportunity for a solicitor to join a dynamic and supportive team and to develop your practice in immigration work. The role will focus on the rights of children and young people subject to immigration control, but there will also be opportunities to undertake work across immigration depending on your interests and expertise. The candidate must be an experienced IAAS Level 2 or above Asylum & Immigration Solicitor.
Salary: £35,000 to £39,000.
29 days leave plus bank holidays.
For an application pack please contact Aniko Shabani on [email protected]
Closing date for applications: Monday 25th October 2021 at 5.00pm