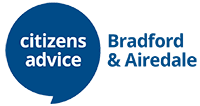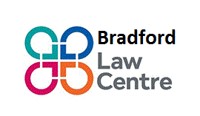 Citizens Advice Bradford & Airedale and Bradford Law Centre is a large, busy district organisation based over 3 sites in Bradford and Keighley. If you are highly organised, experienced in delivering targets within a quality assurance framework and wanting a rewarding role in a diverse and exciting organisation then we have the following job opportunity available:
Immigration & Asylum Caseworker / Solicitor
Salary £29,636 pa plus 5% contribution to pension scheme.
37 hours p/w based in our Manor Row office in Bradford but working across the Bradford & Airedale district as required.
The Post-holder will offer Immigration and Asylum law advice and representation to clients under a Legal Aid Agency contract. The post-holder may also be required to provide support in relation to immigration/asylum law on other contracts. The post holder should have at least IAAS Level 2 Accreditation.
We are committed to working towards equal opportunities for all groups subject to discrimination.
The closing date for this post is 5pm Friday 18th March 2022.
Application packs are available:
From: Naj
Email: [email protected]
Tel: 01274 758030 between 9am – 4:00 pm.