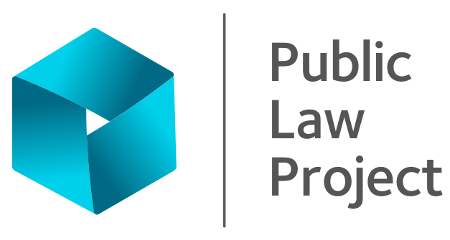 EUSS Hub Coordinator
£29,628 – £37,092 per annum, pro rata, dependent on experience. (This range is per our pay scale and will be adjusted accordingly).
The deadline for applications is 11.59pm Monday 26th October 2020.
Contract term: 12 months (with the potential for extension).
Looking to ensure EU citizens' rights are protected after Brexit? 
Public Law Project (PLP) is looking to recruit a new coordinator for our innovative EU Settlement Scheme (EUSS) Support Hub, which sits within our award-winning casework team. We want someone who enjoys working collaboratively and forging new partnerships, is excited about using the law creatively, and has a detailed understanding of immigration and public law. We welcome applications from solicitors, barristers and immigration caseworkers with OISC Level 3 Judicial Review Case Management (JRCM) authorisation who meet the person specification.
PLP is a growing and lawyer-led access to justice charity, which was founded in 1990. Our vision is a world in which individual rights are respected and public bodies act fairly and lawfully. We act directly for individuals, and are regularly instructed by law firms, lawyers' groups, such as the Law Centres Network, NGOs and other public interest organisations. We work consistently at the cutting edge of access to justice issues and there is always lots of scope for development. Recent high-profile cases have engaged with diverse issues such as Home Office removals policy, funding for advice services and legal aid, and the recent prorogation of Parliament.  
PLP funding comes from a range of sources, including legal aid and charitable grants. Our mixed funding model gives the organisation financial security and stability – particularly at the moment – and means that our lawyers are able to work creatively to achievable income targets.
For our information pack and to apply please follow the link: https://publiclawproject.org.uk/latest/plp-is-recruiting-euss-hub-coordinator/ or download the information pack directly by clicking here.
Applications will only be accepted via our application form, we cannot accept CVs.