The percentage of immigration decisions being reversed by judges is at its highest on record, new statistics show. Over 50% of appeals to the immigration tribunal — mostly challenges to Home Office refusals to allow people to stay in the UK — succeeded in the last financial year.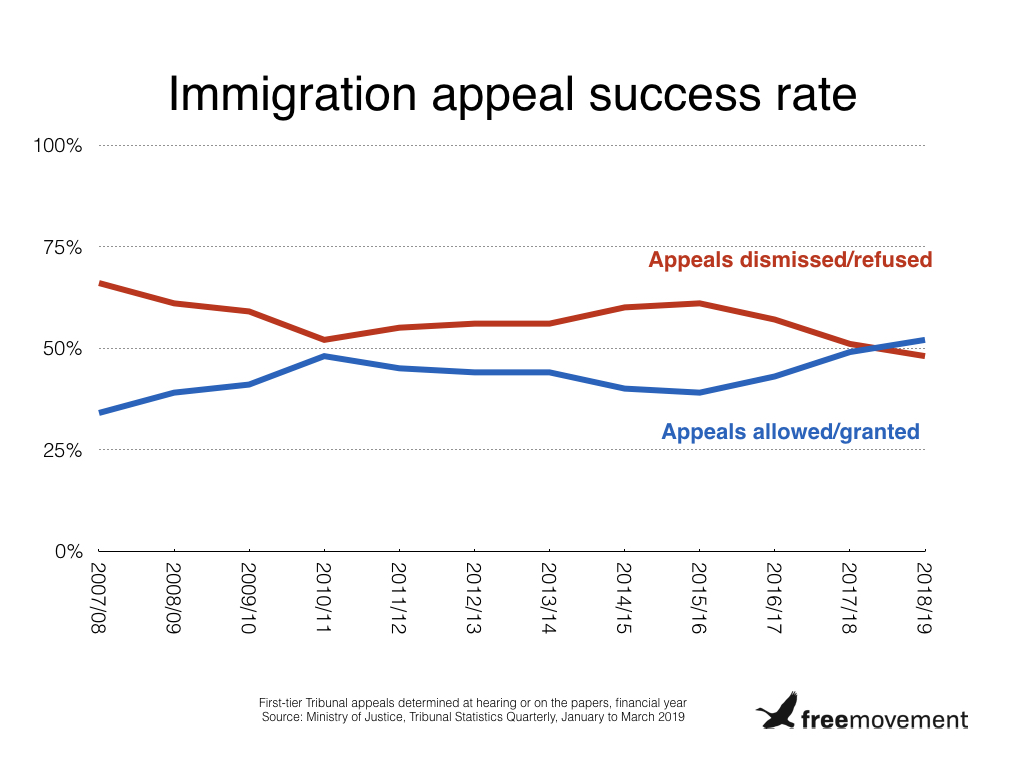 The success rate on appeal has not dipped below 50% in any quarter since July-September 2017. The official data goes back over a decade, to 2007/08.
Human rights appeals were the most likely to be allowed, with a 58% success rate last year. The "EEA Free Movement" category were also above 50%, while appeals in the third category — asylum — are consistently less likely to succeed. (The chart below is zoomed in to highlight the trends.)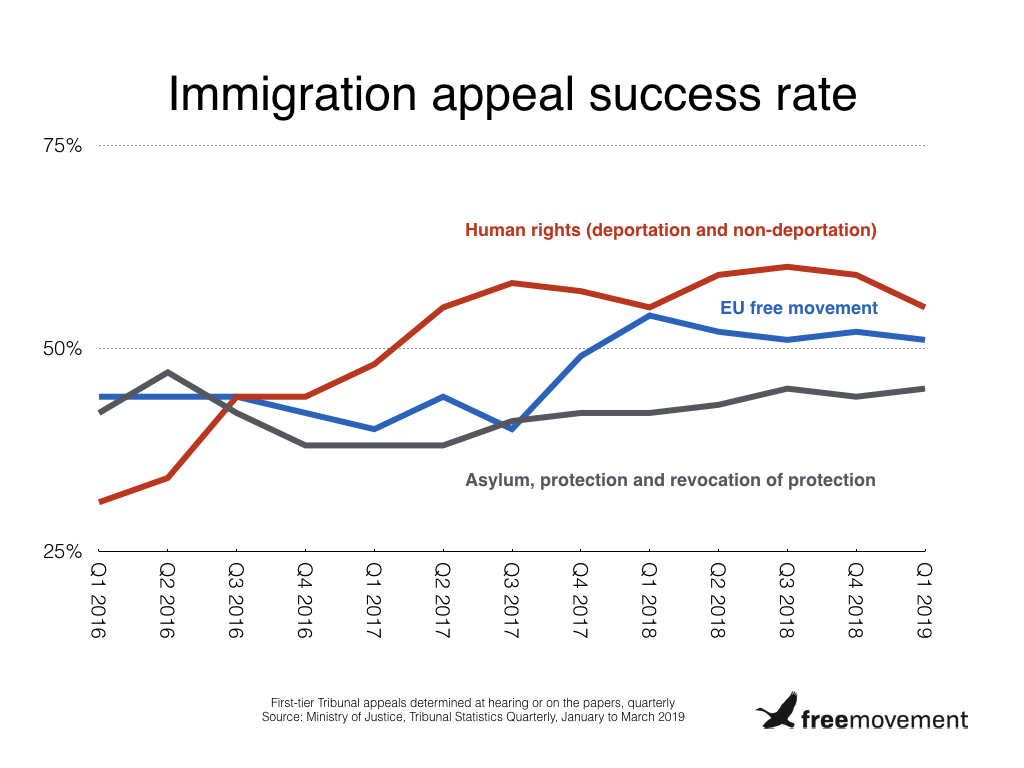 The percentages underscore the central role played by judges and the legal system in ensuring that immigration decisions are correctly made. They refer to the proportion of cases in which a determination was made, either after an oral hearing or on the papers. There were over 45,000 cases decided in 2018/19.
Today's figures, published by the Ministry of Justice, also show an continuing decline in the number of appeals lodged in the first place. There were around 44,000 case receipts in 2018/19, compared to 92,000 in 2014/15 and 146,000 in 2010/11.
The average immigration appeal now takes 40 weeks to be decided, MoJ statisticians said. It used to take a year.