Social Media for Lawyers (Introductory)
CPD Points:

2

Time to Complete:

2 hours
About this course
This course was last updated in October 2019.
Get the most out of social media with a strategic approach. This course covers the reasons to use social media (and some reasons not to…), the basic principles of how social media works what others expect to see, how to sign up to different platforms and how to attract, engage and convert potential clients into actual clients.
The course is only available to paying members of Free Movement. If you are not already a member, you can join here and access not just this course but all of our courses. Membership starts from £22 plus VAT per month, or £220 plus VAT for annual membership, and you can cancel at any time. We also offer corporate and group membership options.
You can check out the course contents below.
We also offer a separate short course on legal blogging.
Modules within this course
Introduction to social media

Introduction to social media, including what it can do for you, why you might want to engage and what the benefits might be and a review of my own professional use of social media.

Why you should be using social media

For fun, to attract new or different clients, to boost your profile... and a few reasons you should NOT be using social media as well

Social media Top Tips

Some suggestions on the basic principles of using social media wisely and well followed by a video review of the key points

Your base: building your own platform

You need a place on the internet to call your own. This is the place to which you want to draw potential clients so that you can convert them into actual clients.

Other platforms

A review of the main social media platforms you will probably have heard of, which ones are worth using and how to get started with them.

Managing social media: tools and suggestions

Suggestions on software tools for managing one or more of the social media platforms and on what statistics you might want to keep an eye on when measuring success and failure.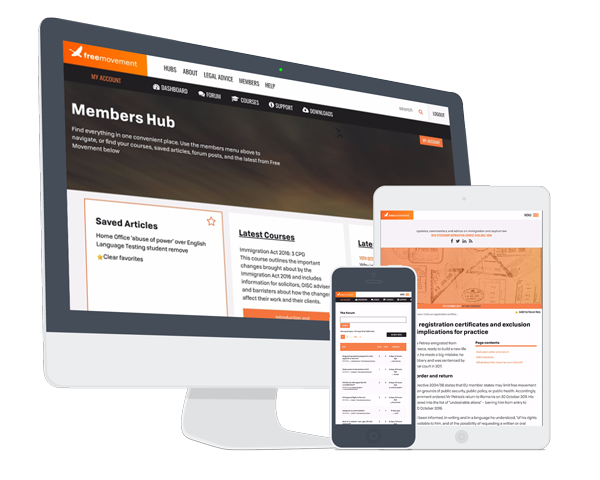 A great deal of time and effort goes into producing the information on Free Movement, become a member of Free Movement to get unlimited access to all articles, and much, much more
Join now and get access to all our training modules for free.
By becoming a member of Free Movement, you not only support the hard-work that goes into maintaining the website, but get access to premium features;
Access to all our online training materials
Downloadable CPD certificates
Single login for personal use
FREE downloads of Free Movement ebooks
Access to all Free Movement blog content
Access to our busy forums
Become a member