Intermediate: Appendix FM: family members (4 CPD)
About this course
This course was last updated in October 2018.
Welcome to our online training course on Appendix FM, the section of the Immigration Rules dealing with family members. We cover spouses and partners, children, parents, grandparents and other relatives and go over the relationship, financial, suitability and others requirements as well as the documentary evidence and Appendix FM-SE.
We use plain language, hyperlinks to resources, infographics and worked examples throughout the course.
This and all of our other training courses are only available to Free Movement Members. Free Movement Membership starts at £20 per month plus VAT.
Modules within this course
Introduction to Appendix FM

Covering the general rules and when Appendix FM applies or does not apply.

Spouses and partners

Covering the rules on spouses and partners

Children

Covering the rules on children

Parents, grandparents and dependent relatives

Covering the rules on Adult Dependent Relatives

Parent of a child in the UK

Covering the rules on parents of a child in the UK

Exceptions to the normal rules and human rights

Covering the circumstances in which exceptions will be made to the normal rules and human rights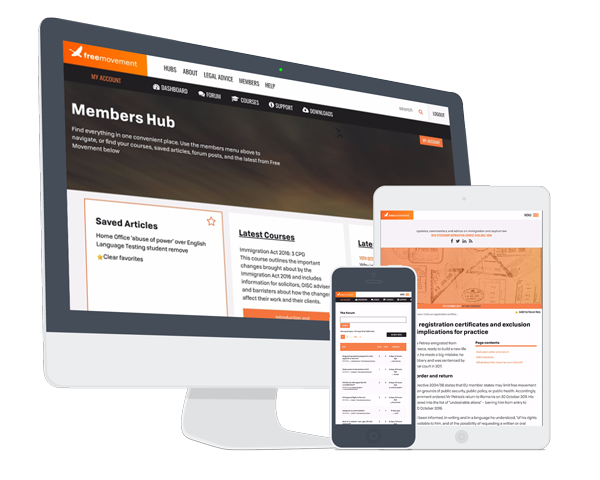 A great deal of time and effort goes into producing the information on Free Movement, become a member of Free Movement to get unlimited access to all articles, and much, much more
Join now and get access to all our training modules for free.
By becoming a member of Free Movement, you not only support the hard-work that goes into maintaining the website, but get access to premium features;
Access to all our online training materials
Downloadable CPD certificates
Single login for personal use
FREE downloads of Free Movement ebooks
Access to all Free Movement blog content
Access to our busy forums
Become a member