The Home Office put just under 300 new people in immigration detention during the coronavirus pandemic, figures released today suggest.
Between the start of the UK lockdown on 23 March and the end of April, 295 people entered immigration detention, according to a new statistical report on Covid-19 and the immigration system.
Of these, 231 were "clandestine entrants" held for no more than seven days at short-term holding facilities. On the other hand, the figure does not include transfers from prisons to immigration removal centres.
The Home Office has refused to empty detention centres completely, but the number of people detained at any given time has fallen significantly. The report suggests that there were around 313 people left in immigration removal centres at the start of May, down from 368 in mid-April, 555 at the end of March and 1,278 at the start of the year. Most are foreign national offenders.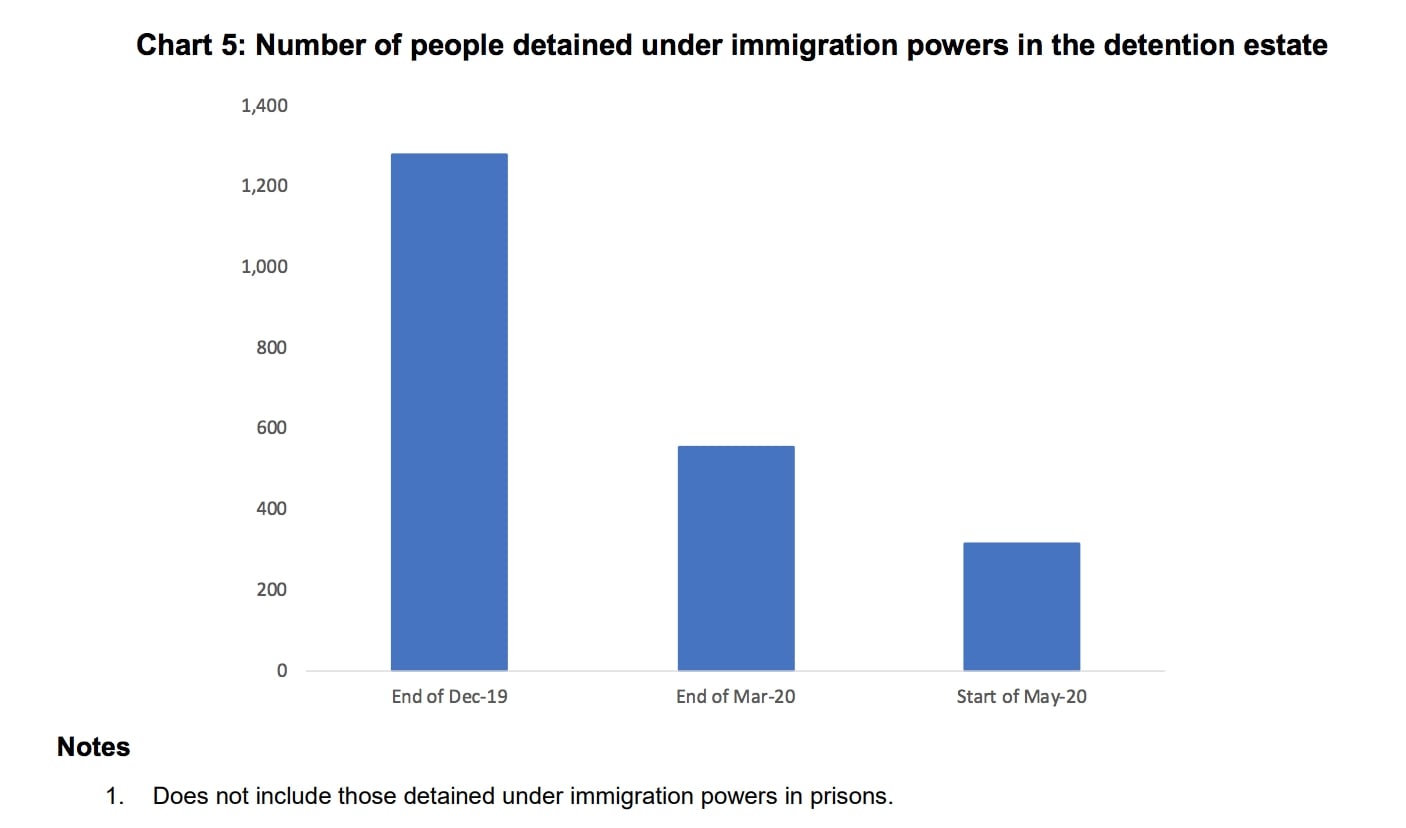 A similar number of people — 340 as of the end of March — are held in prisons under immigration powers. That figure has not changed significantly since December.
Health warning: all these figures "are provisional, subject to change and not quality assured to the same standard as regular National Statistics releases".
For more number-crunching on immigration detention, see this recently updated briefing by the Migration Observatory at Oxford University.