Yesterday the Home Office published a report by the immigration inspector on clandestine Channel crossings. The report's relevance is somewhat diminished by the fact that it was completed in March and hidden away in a drawer at Marsham Street, as is now traditional, for the past eight months. Colin has nevertheless picked out a few points of interest on Twitter.
1/ Just reading the @IndependentCI report on 'clandestine arrivals' and small boats. Was sent to Home Office 8 months ago but unpublished until today for some reason. https://t.co/eWuPJuOtlO

— Colin Yeo has a book out (@ColinYeo1) November 11, 2020
One potentially revealing piece of information is the number of "lorry drops", or people found to have entered the UK by hiding on commercial vehicles. In 2018, around 7,600 lorry drops were recorded, rising to 10,000 last year (of whom 39 were dead).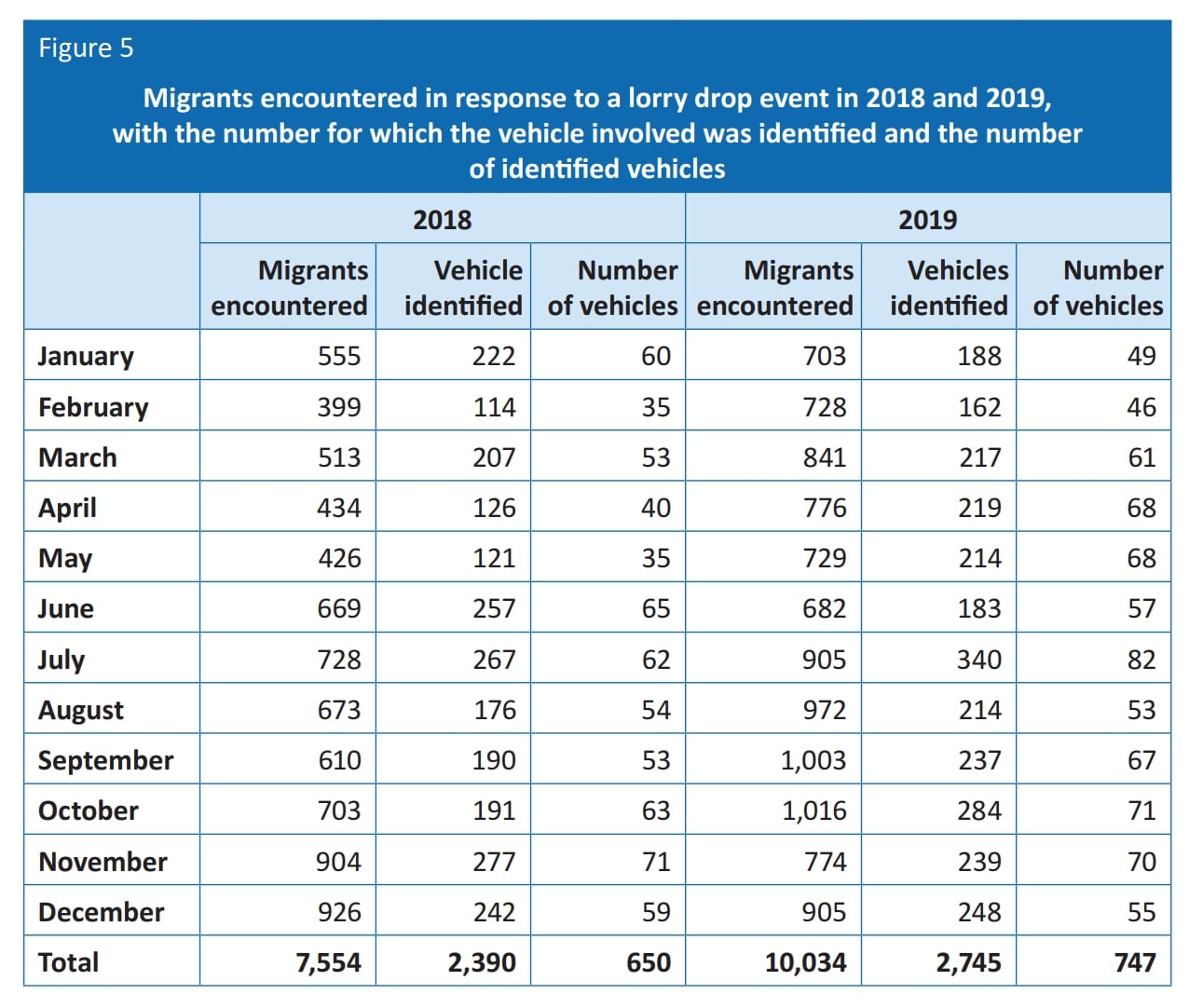 The increase raises a question — putting it no higher than that — about the Home Office narrative on the reasons for Channel crossings using small boats. The department argues that the rise in clandestine journeys over the Channel is down to better security at French ports making it harder to travel under the Channel in lorries and the like. But if that were the case, one might expect to see a fall in lorry drops roughly corresponding to the increase in small boat arrivals. Instead, both have risen. The report concludes that evidence for the displacement theory is "inconclusive".