One fifth of British people have become more relaxed about immigration over the last few years, mainly because of a more "positive narrative" about immigration.
Over 20% of people surveyed by the research firm Ipsos MORI have recently become more positive, or less negative, about the impact of immigration, of which half had changed their views after becoming more aware of what migrants contribute to the country.
Research manager Charlotte Peel said that "these findings highlight the influence a positive narrative surrounding the contribution of immigrants has on public perception".
Ipsos MORI has been surveying British adults on their attitudes to immigrants since 2015. The headline finding is that 47% of people now think that immigration has had a positive impact, compared to 29% who think it is negative. That is a significant improvement since the EU referendum.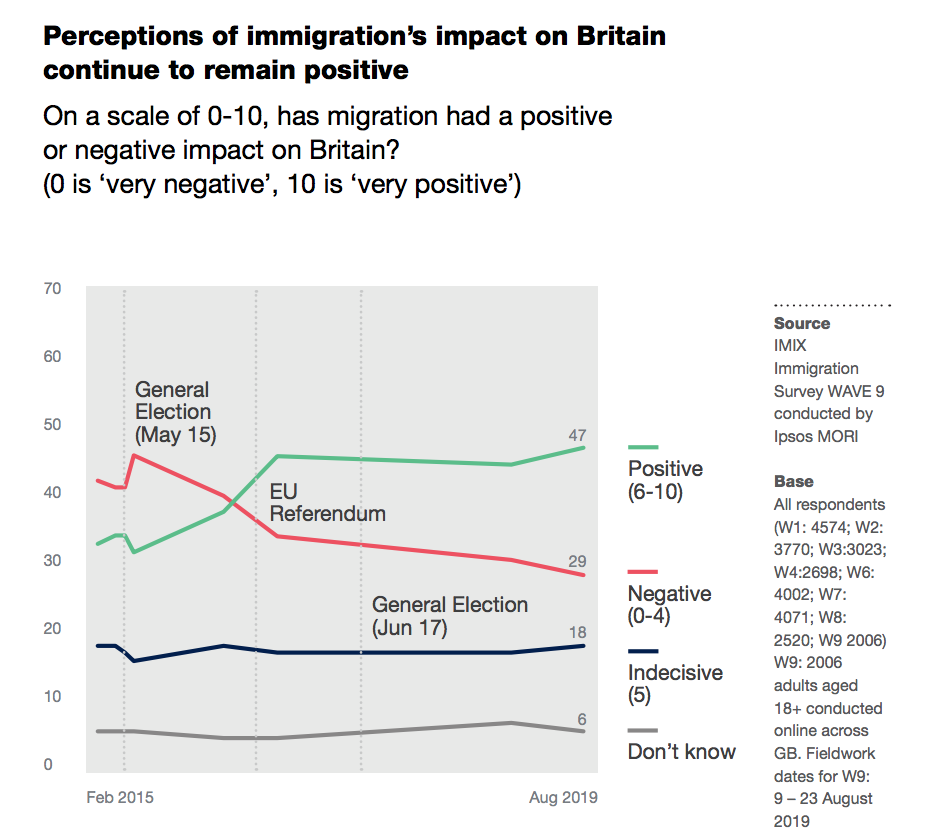 That question looks back at the impact of immigration to date; when asked to look forward to whether immigration should be reduced, a majority (54%) still want it cut, but that has fallen from 67% in early 2015.
Returning to the question of whether migration has had a positive or negative impact up to now, 21% of people had changed their mind over the past few years, becoming either more positive or less negative. Of those, 51% said that they had shifted views because "the discussions over the past few years have highlighted how much immigrants contribute to the UK".
That means that around 276 people out of the 2520 surveyed, or 11%, had both changed their mind and given positive coverage of immigration as a reason for doing so.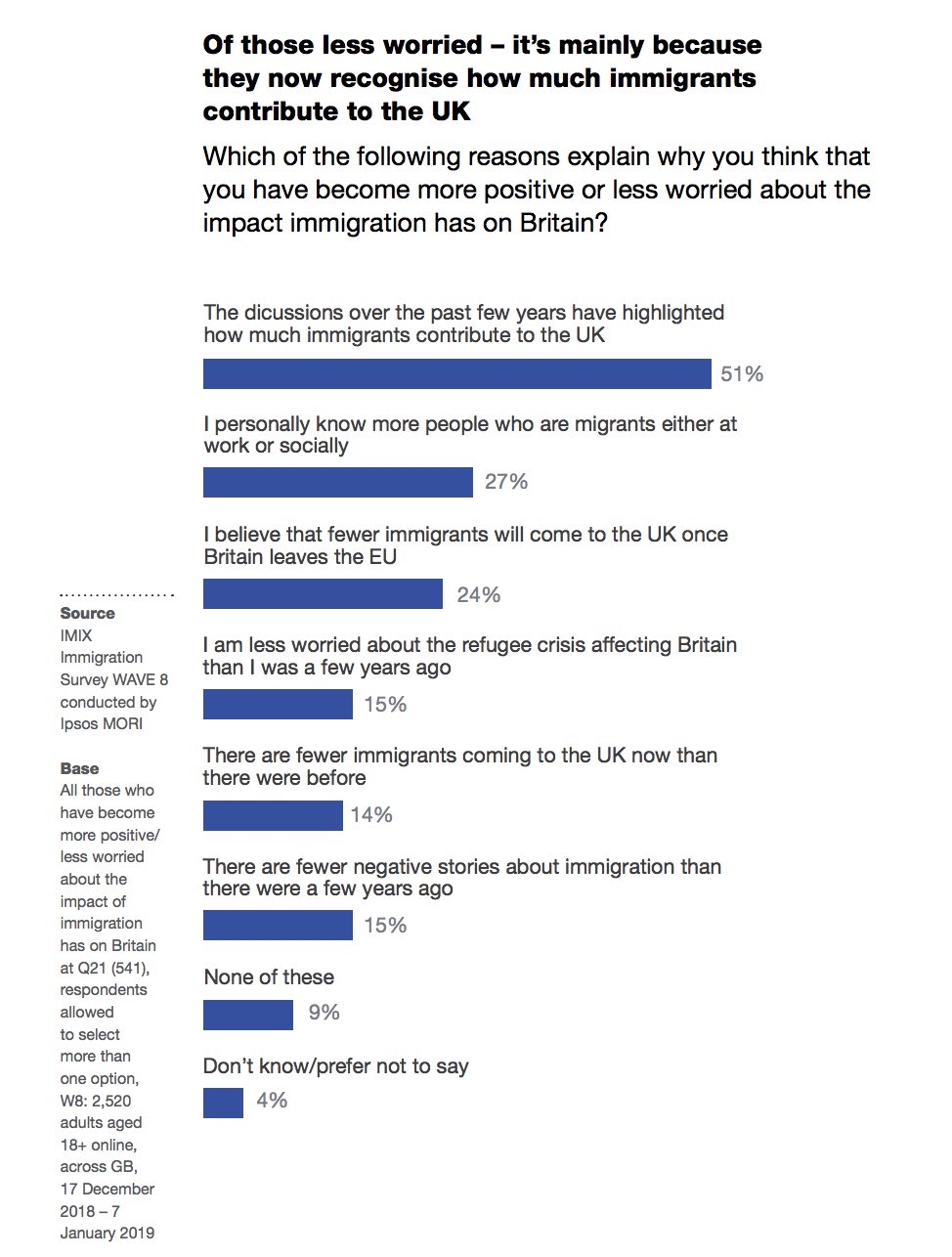 People could select more than one reason for changing their mind, meaning that some of the 51% could have had multiple reasons for becoming more tolerant. As the chart above shows, believing that immigration has or is about to fall was another significant factor, but so was getting to know migrants or seeing less negative coverage of them in the media.
There has been a measurable drop in front-page newspaper stories hostile to migrants since 2016.