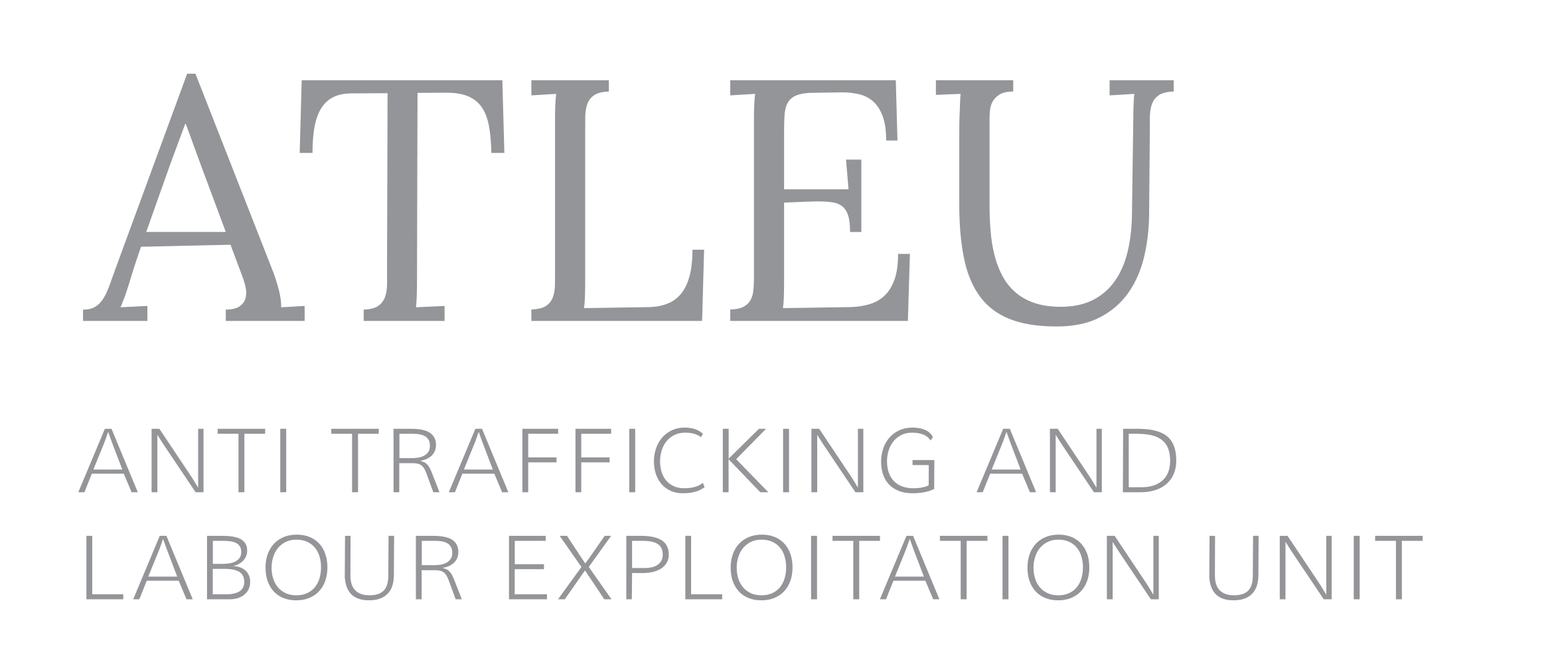 There are two exciting opportunities to join ATLEU, a leading anti-trafficking and human rights charity, in the newly created roles of Policy Manager and Survivor Engagement and Participation Coordinator.
Policy Manager
We are looking for a dynamic and committed individual to take on the newly created role of Policy Manager. Working closely with ATLEU's Director, this individual will establish a policy unit within ATLEU as part of planned expansion within the organisation to increase the charity's overall impact and influence. The Policy Manager will be responsible for leading and developing ATLEU's policy, research and influencing work. With significant changes to trafficking, modern slavery and immigration law and policy, this is a critical time for survivors of trafficking and labour exploitation in the UK. We are looking for a passionate advocate, with a track-record in policy development with knowledge of and/or a strong interest in trafficking and forced migration, to work closely with, and draw on the experience of, our dedicated anti-trafficking legal team and those with lived experience of the issues that we seek to tackle.
Engagement and Participation Coordinator
We are also looking for an inclusive, creative, talented facilitator, with exceptional leadership and interpersonal skills to take up the new role of Engagement and Participation Coordinator. Working closely with the Director and Policy Manager, this individual will develop and lead ATLEU's work with survivors, helping to facilitate their engagement, participation and activism. This is part of a programme to maximise the influence and participation of people with lived experience within ATLEU.The Engagement and Participation Coordinator will facilitate survivors of trafficking to use their experiences to support the development of ATLEU's work and services and to improve policy and practice across the anti-trafficking and legal advice sectors. Working with survivors, this individual will be responsible for shaping and delivering an information and support programme which aims to promote survivors' engagement, participation and integration, and helping to reduce the risk of further exploitation and re-trafficking.
The Engagement and Participation Coordinator will be managed by the Policy Manager and will also work closely with and draw on the experience of our anti-trafficking legal team. The successful candidate will have direct experience of working with vulnerable individuals, ideally survivors of trafficking, a strong understanding of the challenges survivors face and be committed to shifting power to people with lived experience.
The deadline to apply for either role is 10am on Monday January 24th 2022.
Further information about both roles can be found here: http://atleu.org.uk/jobs/