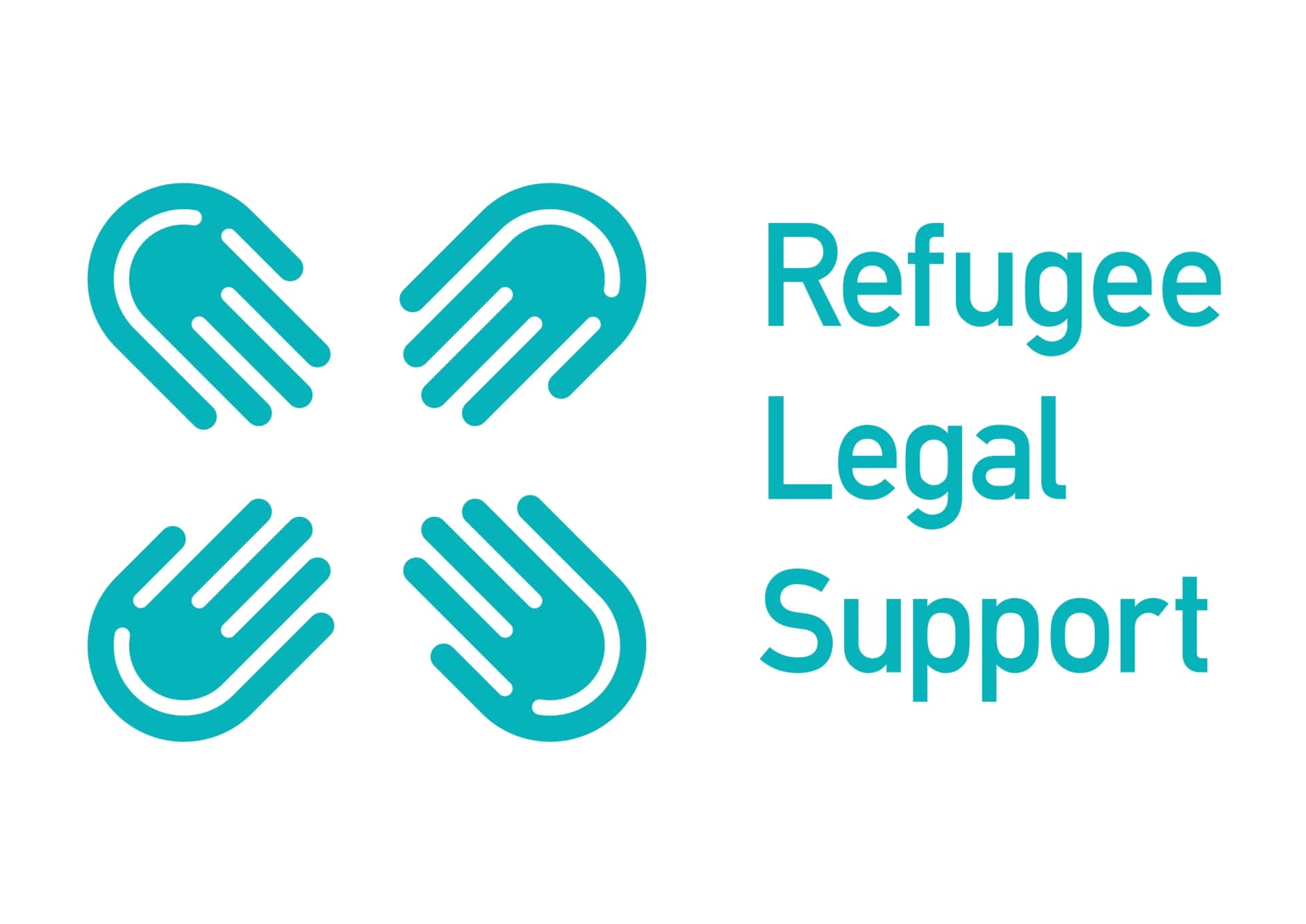 Legal Director
Recruitment brief
1. Job Description
We have an exciting opportunity for a dynamic and committed UK lawyer (solicitor, barrister or immigration caseworker including non-practising) to take on a new role within RLS. We are recruiting for a Legal Director to join our dedicated legal team in London to contribute to shaping the direction of our legal projects and to help us continue providing high quality legal advice to our clients.
| | |
| --- | --- |
| Organisation | Refugee Legal Support (RLS) |
| Title of post | Legal Director |
| Salary | £40,000 gross per annum pro rata (negotiable dependent to experience) |
| Term | 1 year fixed-term contract (with a view to extension subject to need and funding) |
| Hours | Part Time (up to 30 hours per week) |
| Place | A hybrid of remote working and office based – central London  |
| Application closing date | Sunday, 12 December 2021, 11:59 pm |
| Starting date | Flexible – as soon as possible preferred |
1.1. About Refugee Legal Support (RLS)
RLS is a UK charity and a non-profit company in Greece (AMKE). RLS works in solidarity with people who migrate and strives to advance safe migration through legal support, casework, strategic litigation, outreach, training and partnerships. RLS advocates for the promotion and protection of people's rights throughout the migration process in the UK and across Europe and its borders.  
RLS's current legal projects include:
Family Reunion from Europe Project in London
Our dedicated team of caseworkers and volunteer lawyers from our law firm partners work on family reunion applications to the UK for applicants based in Europe post Brexit.
Afghan Pro Bono Initiative in London
Our soon to be launched Afghan Pro Bono Initiative is a well resourced legal advice and representation project in partnership with Safe Passage and 14 commercial law firms. The project aims to meet advice needs of people fleeing Afghanistan and their families. The project will focus on family reunion and ARAP cases.
RLS Islands on Lesvos, Greece
We have a presence on the island of Lesvos in Greece where our caseworker is embedded within the Legal Centre Lesvos and ensures that information needs in relation to family reunion post Brexit are covered and systemic barriers to accessing the process are monitored and recorded.
Our clinic in Athens was our seed project. Since 2017, we have been operating a legal clinic in Athens, having assisted more than 700 families with preparing for their asylum interviews and joining their loved ones all around Europe.
1.2. Key responsibilities and objectives of the role
The post holder will be a member of our Legal Support team and will work closely with our expert lawyer trustees and caseworkers. This is a new post within RLS; the successful candidate will help shape the role and achieve its full potential.
Key responsibilities
Overseeing/ supervising all RLS casework, in particular UK family reunification applications and legal routes for Afghans to the UK;
Providing practical and strategic input into all casework delivery projects;
Developing RLS' legal strategy;
Overseeing case management record keeping and data collection (and wider evidence gathering) to inform and support the strategic aims of the various current and future legal projects;
Identification and development of strategic practical and legal ways to achieve change;
Feeding into strategic collaborative efforts with external partners in the UK and Greece;
Ensuring OISC regulatory compliance;
Have conduct of a limited number of cases and provide high quality legal advice and representation to clients;
Deliver training to our caseworkers and trainee caseworkers;
Work in close collaboration with our lawyer trustees and caseworkers to develop and share experiences and best practice in relation to all aspects of casework (legal, evidential and procedural) and relevant internal processes;
Work in close collaboration with the coordinators of each legal project and the programmes manager to ensure that appropriate steps to achieve the aims and objectives of the various projects are taken;
Maintain accurate and confidential records in line with GDPR;
Working closely with and coordinating input gathering from the RLS Legal Experts Panel
Providing input to the improvement of our existing case management system
Adhere safeguarding policies and procedures at all times.
2. Person specification 
Essential
Strong strategic vision and experience of/ enthusiasm for using the law as a tool for change;
2 years full time asylum casework (or equivalent);
Demonstrable knowledge of refugee family reunion procedures and applications in the UK;
Experience of supervising casework;
Commitment to feeding into the organisational development of RLS;
Possess a strong commitment to the promotion and protection of people's rights throughout the migration process;
Be either; a member of the Bar, a solicitor and accredited to IAAS Senior caseworker level, accredited to IAAS Senior caseworker level, or OISC accredited to Level 3.
Demonstrable knowledge of legal aid provision;
Experience of and commitment to working in a collaborative way on legal cases;
Good verbal and written communication skills in English;
Strong organisational skills, including the ability to prioritise work and meet deadlines;
Strong attention to detail, responsiveness, reliability and dependability;
Strong interpersonal and relationship management skills and an ability to deal professionally and collaboratively with both legal and not-for-profit stakeholders;
Enjoy working with a small team in a flexible and fast-paced environment, as well as being an independent self-starter able to work with a high degree of autonomy;
The successful candidate will be required to obtain an enhanced DBS certificate (we cover the cost);
Computer literacy;
Right to reside and work in the UK.
Desirable
Experience of strategic litigation;
Interest in collaborating with non-legal colleagues to bring about systemic change;
Experience of customising and managing case management systems;
Language skills.
3. How to apply
Apply by sending your:
CV no longer than one page of A4 and;
Covering email expressing your interest, explaining why you would like to be considered for this role and how your experience and skills match the person specification. Please ensure that you state your preferred starting date and notice period if applicable and include contact details of two professional references in your cover letter as well.
Send your cover letter and CV by email to Efi (she/her) at [email protected] no later than Sunday, 12 December 2021, 11:59 pm stating "LEGAL DIRECTOR VACANCY" in the subject heading of your email. Shortlisted candidates will be invited to a remote interview.
4. Working with us
The successful candidate will have the opportunity to work within an agile organisation that punches above its weight. We have grown rapidly over the last year, doubling in size and operational capacity. We are now able to help more people. We need to ensure that our legal strategies and all the learning from our cases are assessed, reviewed and used to support even more people in the best way possible.
RLS offers a flexible working environment, with a hybrid working arrangement, including remote working and the option to use a co-working space in Central London. We have international operations, offering services in Greece. The post holder will have the opportunity to meet and interact with our dedicated teams there. We invest in our staff and volunteers and support them in reaching their full potential.
5. Privacy note
Any data requested will be used for recruitment purposes only; to screen candidates and judge their suitability to progress to interview. RLS will not share the data with other organisations for marketing or any other purposes. Your personal data will be retained by RLS as long as it is necessary to evaluate your application. All personal data will be treated in confidence and will be deleted after the conclusion of the recruitment process unless you wish to withdraw your candidacy at an earlier stage and would like us to erase your personal data at the same time. Data collected in the UK is held in accordance with the General Data Protection Regulation (EU) 2016/679 and the UK Data Protection Act 2018. You have the right to request a copy of data we hold on you, to rectify your data and to restrict processing of your data. For any further information on our privacy policy, email [email protected] .
–
We value equality and diversity in RLS and strive to build a workforce reflective of the communities we work in. We welcome applications from everyone regardless of age, gender, gender identity, gender characteristics, ethnicity, nationality, sexual orientation, faith, or disability. People with refugee or asylum-seeking backgrounds and people who have used the immigration system in the UK are experts by experience and are particularly encouraged to apply.