Introduction to best practice in immigration case working: 2 CPD
About this course
This course was last updated in September 2020.
A practical guide to managing a client's immigration case day-to-day, aside from the legal issues.
This course is only available to paying members of Free Movement. If you are not already a member, you can join here and access not just this course but all of our courses. Membership starts from £20 per month and you can cancel at any time.
You can check out the course content below.
Modules within this course
Managing clients

Dealing with clients while running their immigration matter.

Taking instructions and advising

Taking instructions from clients and provision of advice.

Confidentiality and records

Keeping records and keeping them confidential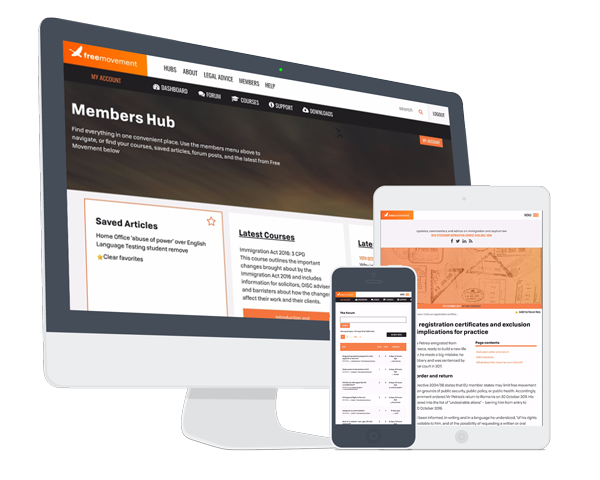 A great deal of time and effort goes into producing the information on Free Movement, become a member of Free Movement to get unlimited access to all articles, and much, much more
Join now and get access to all our training modules for free.
By becoming a member of Free Movement, you not only support the hard-work that goes into maintaining the website, but get access to premium features;
Access to all our online training materials
Downloadable CPD certificates
Single login for personal use
FREE downloads of Free Movement ebooks
Access to all Free Movement blog content
Access to our busy forums
Become a member