British Nationality Law (Introductory)
CPD Points:

2

Time to Complete:

2 hours
About this course
This course was last updated in November 2022.
This online training course provides an overview of British nationality law. The topic broadly covers two central questions:
Am I a British citizen?
If I am not, how do I become one?
As well as the acquisition of British nationality — by birth, registration or naturalisation — the course also addresses the various modes of losing British nationality.
The course is only available to paying members of Free Movement. If you are not already a member, you can join here and access not just this course but all of our courses. Membership starts from £22 plus VAT per month, or £220 plus VAT for annual membership, and you can cancel at any time. We also offer corporate and group membership options.
If you are just interested in becoming a British citizen yourself, you may be interested in our ebook on naturalisation.
You can check out the course contents below.
Modules within this course
History of British nationality law

Background and introduction.

Obtaining British nationality

Ways of getting British nationality

Losing British nationality

Ways in which British nationality can be lost.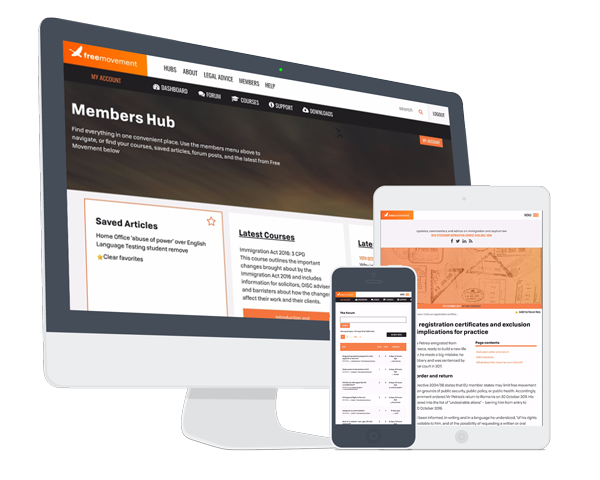 A great deal of time and effort goes into producing the information on Free Movement, become a member of Free Movement to get unlimited access to all articles, and much, much more
Join now and get access to all our training modules for free.
By becoming a member of Free Movement, you not only support the hard-work that goes into maintaining the website, but get access to premium features;
Access to all our online training materials
Downloadable CPD certificates
Single login for personal use
FREE downloads of Free Movement ebooks
Access to all Free Movement blog content
Access to our busy forums
Become a member