The Office of the Immigration Services Commissioner (the OISC to those who know it well) has quietly published guidance outlining when it considers it will be illegal to provide advice to EU citizens and their non-EU family members under the settled status scheme. The guidance barely mentions the scheme itself and was published with no fanfare on 16 October 2018.
Under the Immigration and Asylum Act 1999 it is illegal to give immigration advice to an individual unless the person giving the advice is specifically permitted to do so (see Part 5). The maximum penalty is two years in prison. Regulated lawyers like solicitors, barristers and CILEX advisers are authorised. Non-lawyers who want to give immigration advice must register with the OISC.
eBook OISC Level 1: Regulation and examination handbook
A comprehensive and FREE guide to the OISC system of regulation and legal ethics aimed at OISC Level 1 advisers, with top tips on examination technique. Tells you everything you need to know about getting registered at OISC Level 1.
View Now
The process involves passing an exam and satisfying the OISC that the organisation in question is properly run. Where someone fails to register and gives immigration advice anyway, they can be prosecuted. A total of four convictions were secured in 2017/18, although 20 prosecutions remained unresolved according to the OISC's annual report. There were between 14-16 convictions secured in previous years, with custodial prison sentences handed down in 50% of cases. One bogus adviser was jailed for five years in 2018.
At the time of the 1999 Act, immigration advice was completely unregulated, leading to fears of exploitation of migrants by unscrupulous travel agents and others as well as abuse of the immigration system.
Some are concerned that this system of regulation is not appropriate for the EU settlement process, in which perhaps four million individuals need to apply for and be granted a new immigration status over a two year period (assuming there is a Brexit deal and transition arrangement). That is a huge logistical challenge and a LOT of people are going to need help, even if most can manage the process by themselves. There are areas of the country where there simply are no regulated immigration advisers but there are EU citizens. And there are many voluntary organisations and community groups that might otherwise be expected to help vulnerable EU citizens but which are not registered with the OISC.
The number of registered OISC advisers has actually been falling in recent years. The total stood at 3,337 as at 31 March 2018, according to the OISC itself. A search of the Law Society's "find a solicitor" tool for individual experts in "immigration — general" throws up 1,728 solicitors. A similar search of the barrister public access directory throws up 80 claimed immigration specialists. That makes around 5,150 immigration lawyers for the whole country whole of England and Wales. Given that many or most of them will already be busy with other work and will have little spare capacity, is that enough to meet the needs of EU citizens?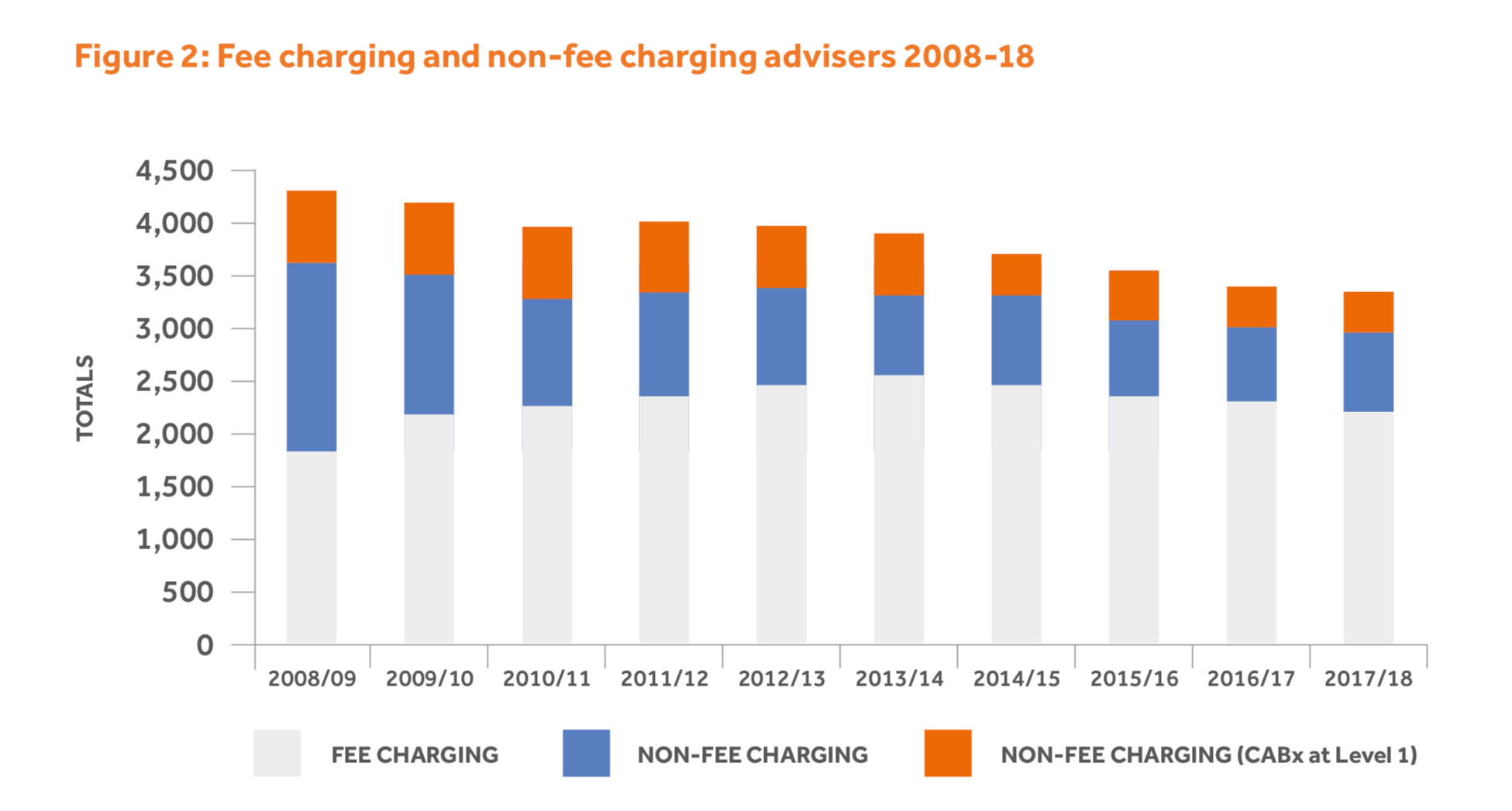 Two of the examples given by the OISC in its new guidance highlight the problem.
In the first example, the OISC points out it would be legal for a Polish community support group to produce an information booklet written in general terms but illegal to meet with a particular individual to advise on their immigration status.
In the second example, which seems somewhat hypothetical, the OISC says that an accountant (a really switched-on one who enjoys reading about the details of the EU settlement scheme for fun presumably) might lawfully point out to a person that full accounts may not be needed by a self employed person to apply under the settlement scheme. But the accountant cannot complete the application or otherwise advise whether the documents do meet the requirements of the scheme.
If it is illegal for a community support group to advise an individual and it is illegal to advise someone whether their documents are adequate to make an application, how are people going to get help with applying under the scheme? There just aren't enough regulated advisers out there to provide the scale of work needed.
There is a strong case for a relaxation of the normal OISC requirements for the purposes of helping people under the EU settlement scheme. There may be some risk of overcharging, or incompetent or corrupt advice being given, but
(a) this seems like a very slight risk in the context of the EU settlement scheme, which is genuinely very straightforward as long as people understand it and actually apply (two very important provisos)
(b) incompetent and corrupt advisers probably operate in spite of the scheme anyway and
(c) the larger problem here is getting a new immigration status for four million people in a short space of time because they will be unlawfully resident if they miss the deadline.
The Home Office recently put out a document suggesting that the OISC is introducing some sort of streamlined application process for not-for-profit and charitable organisations seeking to provide immigration advice and services relating to the EU settlement scheme only. This is very welcome but no details are currently available and it remains to be seen how streamlined or simple it really is. And, of course, it will only apply to not-for-profit organisations for some reason. What is the beef with organisations charging for their services?
These issues are not simple but my own view, for what it is worth, is that the desperate need for as much advice and help as possible far outweighs the risks of poor advice being given in this context. A major relaxation of the OISC scheme is needed urgently.