The number of migrants applying to lift their visa condition of "no recourse to public funds" in order to access the welfare safety net has surged during the pandemic, new Home Office data shows.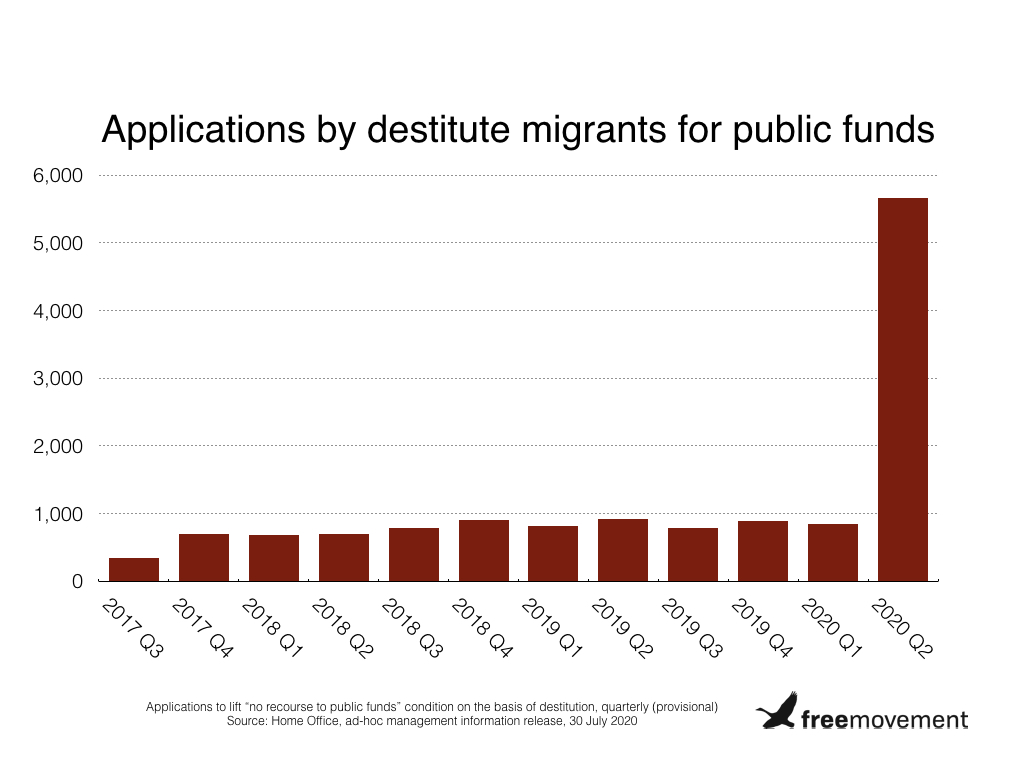 There were almost 5,700 applications to have the NRPF condition lifted in April, May and June 2020, compared to 914 in the same quarter last year — a 520% increase. Around 90% of the applications decided on in that period were granted, although around half were still pending at the end of the quarter.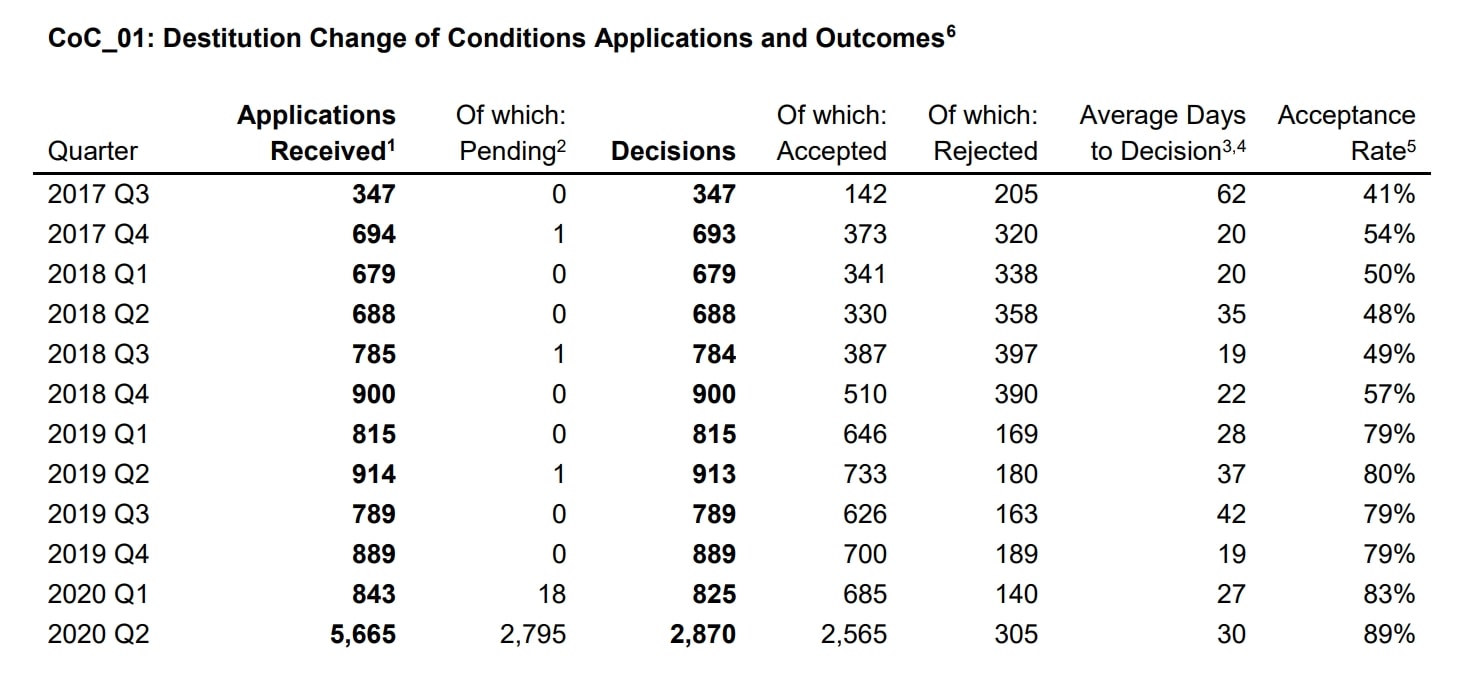 Coronavirus and the accompanying economic crash have thrown many people out of work, and migrants with NRPF can't fall back on the welfare system unless they apply to the Home Office with evidence of destitution. The Migration Observatory at Oxford University wrote last month that the crisis "has put many migrants with NRPF, particularly those in precarious types of employment, in a vulnerable position".
The Home Office relaxed its policy on when NRPF can be lifted at the end of May 2020 following a legal challenge. This may also have contributed to the spike: applications that would previously have been hopeless are now worth pursuing under the revised policy.
The department has released these (provisional) application figures instead of estimating the overall number of people with NRPF, arguing that they provide a better gauge of potential hardship caused by the policy. There could be well over a million people with NRPF in total, but most will not be in financial difficulty, again according to the Migration Observatory.