Advanced: Zambrano and EU citizenship: 3 CPD
About this course
PLEASE NOTE that the Zambrano route is currently the subject of ongoing litigation, and this course will be further updated to reflect the outcomes of this process when known.
This course was last updated in June 2019.
The landmark Court of Justice of the European Union case of Zambrano fundamentally changed the basis of 'derived' EU residence rights. The initial judgment was short on reasons, though, and this course looks at subsequent EU and domestic case law and explores UK implementation and practice.
The course is only available to paying members of Free Movement. If you are not already a member, you can join here and access not just this course but all of our courses. Membership starts from £20 per month and you can cancel at any time.
You can explore the course contents below.
Modules within this course
The Zambrano case itself

Introduction to the case of Zambrano and the concept of EU citizenship and rights

Post-Zambrano case law

Examination of subsequent Court of Justice of the European Union case law and domestic UK case law

Zambrano practicalities

A look at Home Office policy on Zambrano and what scenarios might succeed on application to the Home Office and on appeal.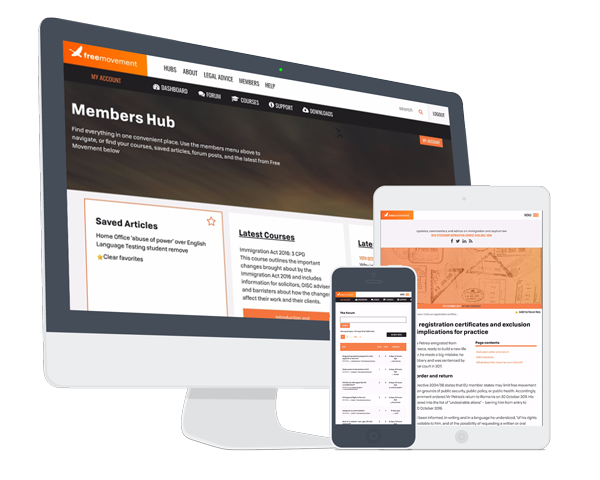 A great deal of time and effort goes into producing the information on Free Movement, become a member of Free Movement to get unlimited access to all articles, and much, much more
Join now and get access to all our training modules for free.
By becoming a member of Free Movement, you not only support the hard-work that goes into maintaining the website, but get access to premium features;
Access to all our online training materials
Downloadable CPD certificates
Single login for personal use
FREE downloads of Free Movement ebooks
Access to all Free Movement blog content
Access to our busy forums
Become a member